Cheap activities you can do with your pet as a whole family
As a family, spending time with your dog can be a great bonding experience. Not only does it help to get you all out of the house but you'll also create some pretty special memories together. However, the cost of living crisis means that we're all feeling the pinch a bit more than usual and days out can soon add up. We've come up with some fantastic options that are suitable for both humans and dogs that won't break the bank. Here are some of the best cheap activities you can do with your pet as a whole family.
Go for a walk
Of course we're not referring to the walks you take your dog on every day. We're talking about packing some snacks in a bag and going for a big walk. It doesn't have to be miles away or involve climbing a whole mountain. Just visit somewhere that you wouldn't usually go on a day to day basis. If pet transport is an issue, see if you can plan a new route from your front door, taking in roads and paths that you wouldn't normally go down. Dogs and kids love exploring new places and it's a brilliant way to get some fresh air and exercise while spending some quality time together in the great outdoors. Check that the area you're visiting allows dogs and be sure to follow any local rules or advice.
Visit a dog park
Dog parks are a great place to take your dog to socialise and play with other dogs. Many cities have free or low-cost dog parks, and they can be a great way to meet other dog owners in your area. Be sure to supervise your dog at all times and make sure that they are playing safely with other dogs. Don't forget to take plenty of poo bags!
Take fetch up a notch
Why not turn a regular game of fetch into a whole family affair? It's one of the easiest activities you can do with your pet. You could assign each family member a 'base' and take it in turns throwing the ball for your dog. Or you could turn it into a more active game and get the whole family running around playing rounders, with your dog being the main fielder. You'll have hours of fun and tire out the dog and the kids in one!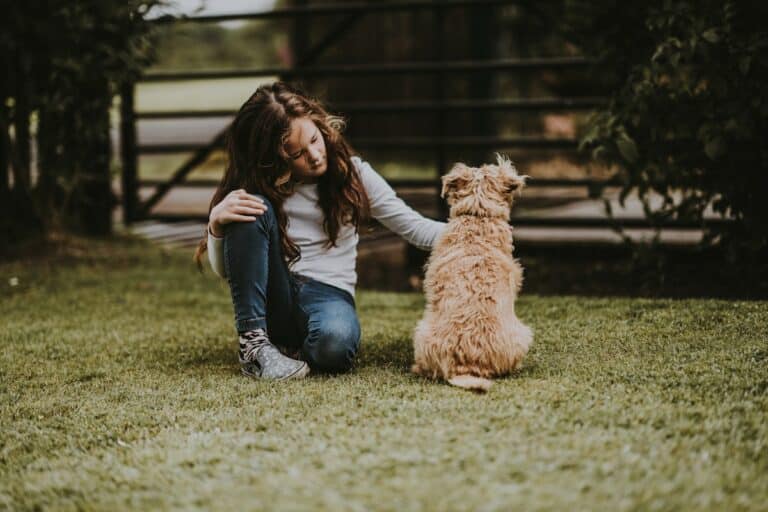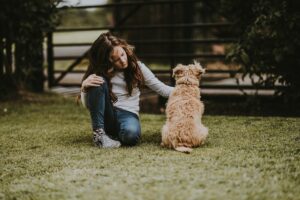 Have a picnic
Grab a blanket and head to your nearest park for a picnic. Pack everyone's favourite snacks and maybe a frisbee, ball or other outdoor games and enjoy a nice, relaxing afternoon. Make sure the park you're visiting allows dogs and always follow the rules about keeping dogs on or off leash.
Enjoy a swim
If you're lucky enough to live near the beach or a safe, outdoor swimming spot, why not take your dog along for a swim? If you don't mind travelling with dogs, maybe you could drive somewhere special for the day to go for a dip. Many dogs love a good paddle in a lake or river while some may take a little more encouragement. Always keep an eye on your dog when they're in the water and bring a towel to dry them off afterwards.
Attend a dog-friendly event
Many towns and businesses host dog-friendly events like festivals, shows or outdoor cinema showings. Check your local paper or Facebook pages for any upcoming activities that you could visit. This is a great way to meet other dog owners in your area and make some new friends.
Spending time with your dog as a family doesn't have to be expensive. These activities you can do with your pet are all great options that won't break the bank. With a little creativity, you can find plenty of cheap and fun ways to spend time with your dog.
Fri Mar 10 2023