Navigating Pet Travel to the United States: Health and Vaccines
A successful journey to the United States with a pet requires planning and preparation. This article provides the essential veterinarian requirement for travelling with furry friends.
Before you travel, you might want to be aware of the following: 
Your puppy must be at least 15 weeks old to travel abroad due to the 21-day wait after rabies vaccination which they can receive at 12 weeks old. Similarly, with cats, they must be around 5-months old with their rabies vaccination to be fit for travel; cats receive this vaccination at 3-months old.
Pets that have travelled to or from a high-risk country in the past six months are required by CDC to present a rabies vaccination certificate. 
Check state regulations for your pet's breed before travelling as specific breeds may be restricted or denied entry.
Pets travelling to the United States do not need to be quarantined if they meet all the requirements.
When travelling with your pets to the USA, you must adhere to veterinarian requirements, including obtaining a health certificate. This certificate confirms a pet's good health, vaccinations, and screenings. Visit a certified veterinarian for an examination covering vaccinations, microchipping, and physical conditions. A health certificate is issued within ten days of travel to meet USA entry requirements. This ensures the safety of your pet, fellow travellers, and the destination country.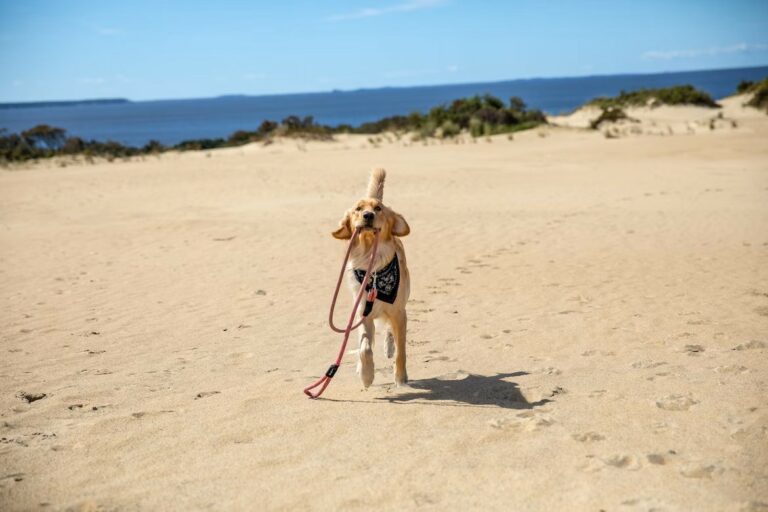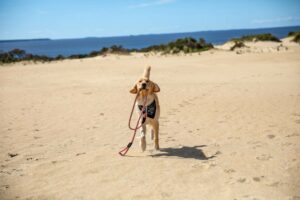 Getting an ISO microchip is essential for permanent and globally recognized identification. This ensures that your pet can be identified throughout its travels. It contains a unique identification code that is compatible with various scanning devices, making it an essential identification method for international travel. This is particularly important when travelling to the USA, where regulatory authorities require strict identification protocols for entry.
A vaccination certificate is essential for your pet when travelling to the USA. This certificate proves your pet is immunised against common and dangerous diseases, meeting the entry requirements for the United States Department of Agriculture (USDA) and Customs and Border Protection (CBP). The certificate also expedites customs and immigration procedures upon arrival. Be sure to obtain the certificate from your veterinarian within a specific time frame before travelling. 
Dog vaccinations
According to USDA regulations, dogs leaving for the USA require a screwworm inspection. This should take place within five days of departure, your dog must be inspected by a certified veterinarian to ensure compliance with entry protocols.
Tapeworm treatment is necessary for dogs travelling to the United States to prevent parasitic infections. Administer deworming medication with your veterinarian's guidance no less than 24 hours and no more than 120 hours before travel. 
African Swine Fever is highly contagious, travellers should avoid contact with pigs and pig products to prevent the spread. Take caution with dog food or products that contain pork-derived ingredients. Wash and disinfect your dog's belongings before travel to prevent the spread and adhere to USDA regulations.
Cat Vaccinations
Kittens should receive their first vaccination between 6 to 8 weeks of age and continue to receive them every 3 to 4 weeks until they reach 16 weeks.
Feline viral rhinotracheitis, calicivirus, and panleukopenia are diseases covered by the FVRCP vaccine. It is a necessary vaccine for cats, especially those who travel.  Vaccines should be kept up to date, not missed or overdue. A veterinarian can review your cat's vaccination history and provide personalised recommendations based on your specific situation to ensure a smooth journey.
Consult your vet before travelling to ensure your cat is up to date on vaccinations and to discuss any health concerns.
For international pet travel, meticulous planning and unwavering care are essential for a safe journey to the USA. Health certificates, CDC rabies vaccinations, tapeworm treatments, and precautions against African swine fever are all necessary to ensure the well-being of our cherished companions. 
Planning a trip with your beloved pet can be exciting yet overwhelming. From travel regulations to their safety, there's a lot to think about. That's where PetAir comes in. Reach out to us for your furry friend's upcoming adventure. We're not just experts; we're animal lovers who care about their well-being. Contact us today to make their journey safe and positive!
Fri Aug 18 2023