Old English Sheepdog facing extinction
Many people will have pleasant, nostalgic memories of a very famous Old English Sheepdog. Such is the power of marketing that they will likely be able to tell you which brand the dog represents. Of course, we are talking about Dulux paint. In fact, the tie between the two is so strong that some people just refer to them as 'Dulux dogs'. Having been the brand mascot for a whopping sixty years, you'd think the breed had cemented a place in our hearts forever. However, the Old English Sheepdog along with many other native breeds have been added to the 'vulnerable' list according to the Kennel Club.
History of the Old English Sheepdog
If you go back to 1979, things were looking bright for one of Britain's favourite breeds. The Old English Sheepdog was a household name thanks to the Dulux adverts and a Beatles song. This meant that it was the ninth most popular breed in the UK, with close to 6,000 registrations. However, the breed has been on the Kennel Club's 'watch list' since 2009 when registrations had already decreased dramatically. In 2020, only 227 Old English Sheepdog puppies were registered. This officially put the breed on the Kennel Club's 'Vulnerable Native Breeds' list. It's thought that the extensive grooming required from a long-haired breed like this has contributed to its decline in popularity.
Bill Lambert, Head of Health & Welfare at the Kennel Club said:
"The Old English Sheepdog is such a historic and iconic breed, but they are rarely seen out and about over recent years, so the fact that they are now officially a vulnerable breed is very worrying."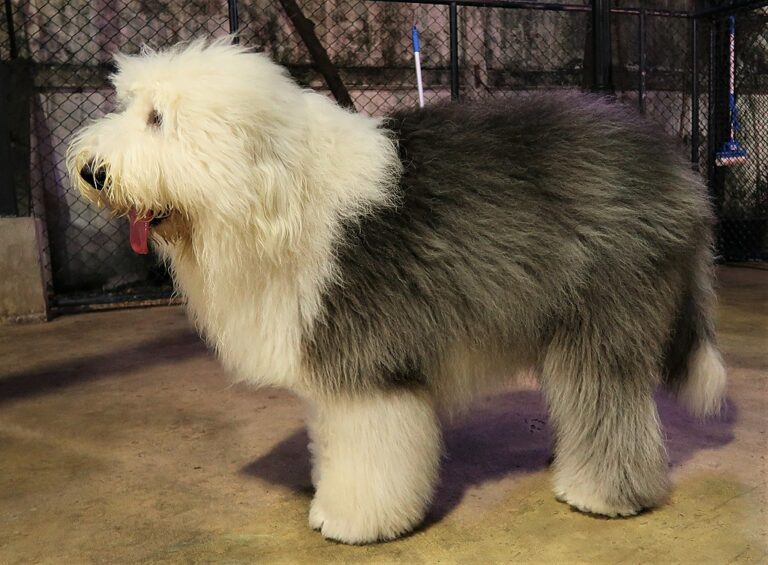 Other breeds are at risk too…
However, it's not just the Old English Sheepdog that has fallen out of favour. There are now a total of 32 breeds also on the list including Bloodhounds and English Setters. The Cairn Terrier and Norfolk Terrier have also recently been added to the 'at watch' list. This is surprising as they have been family favourites for many years previously.
What does the future look like?
However, Kennel Club's Bill Lambert remains positive and has said:
"The nation has gone through a huge collective lifestyle change in the past year, and of course many have either become first-time dog owners or are currently looking to buy one soon. With some people now deciding to move out of our cities towards more rural areas, there is hope for some of our larger and more vulnerable breeds yet."
Fri Aug 13 2021