The best animal shows on Netflix
With everyone spending more time than usual at home, you'll no doubt be looking for things to keep you occupied. Need a daily dose of soft and fluffy, cute and cuddly? We'll help you find the best animal shows on Netflix. There are loads of fantastic movies and documentaries out there that will lift your spirits and keep you entertained.
1. Our Planet
Obviously we can't make a list like this without including the grandmaster of animal TV, David Attenborough. While you can find many of his previous series on Netflix, this latest one was designed for the streaming service itself which means there's no chance you'll have seen it on telly before. The series features the different habitats covering our globe with episodes on jungles, frozen worlds and coastal seas.
2. Peter Rabbit
Looking for a little light-hearted relief? You can't beat the 2018 live-action movie version of children's classic, Peter Rabbit. A light-hearted family comedy featuring the voice of James Corden as Peter Rabbit. The story follows his misadventures in Mr McGregor's garden as he tries to get his hands on as many mouthwatering veggies as he can.
3. Jane
This BAFTA-winning 2017 documentary about Jane Goodall shows unseen footage of her early explorations and time spent researching chimpanzees in Tanzania. An intimate look into her personal life and relationship with her husband and cameraman Hugo van Lawick as well as the primates she was studying.
4. Free Willy
A 90's classic based on a true story, Free Willy is the epitome of an uplifting, feel-good movie. The story follows Jessie, a down and out kid who comes to care for the killer whale after being caught vandalising a local theme park. When Jessie learns that the park owner wants to kill the orca to claim the insurance money, he and the other trainers hatch a plan to rescue Willy and return him to the ocean.
5. Night on Earth
This documentary series using groundbreaking low-light cameras that reveal the hidden nighttime adventures of some of the world's wildest inhabitants. Following the newly discovered night hunting patterns of cheetahs on the African savannah to the secret nightlife under the jungle canopy, this show is as mind-blowing as it is beautiful.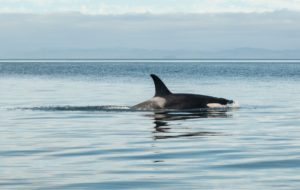 Fri Apr 17 2020