Where to take your dog in Aspen, Colorado
The stunning mountain town of Aspen, is a great place for America dog travel. Of course, it's famous for being a world-class ski resort, and winter is definitely when the town sees the most visitors. However, no matter what time of year you decide to visit, you'll find plenty of things to do with your dog in Aspen. With an array of high-end boutiques and sophisticated restaurants, you'll understand what makes it such a popular destination. Witness the breathtaking splash of colour in the autumn or the vibrant spray of flowers that appear in spring. In summer the area becomes an alpine wonderland with clear skies and crystal mountain lakes. Not to mention the miles of hiking trails that will be sure to wear out even the most energetic pup! Whatever you're into, you'll find plenty to do with your dog in Aspen, Colorado.
Rio Grande Trail
The Rio Grande Trail runs 42 miles from Glenwood Springs to Aspen and follows an old railway route. It's a very easy, mostly paved trail that is open to hikers, cyclists and wheelchair users. Dogs are welcome to join you on the trail as long as they are kept on a lead at all times. As this is an out-and-back hike, you can make it as long or as short as you'd like.
The J-Bar at Hotel Jerome
The super luxe, but very laid-back Hotel Jerome is home to the J-Bar. Packed to the rafters with historical tales of cowboys, miners and famous authors, the bar retains it's 19th century charm. The menu features hearty American classics like chicken wings, burgers and donuts alongside charcuterie boards, oysters and salmon. Dogs are welcome to join you and will even be offered a special treat on arrival.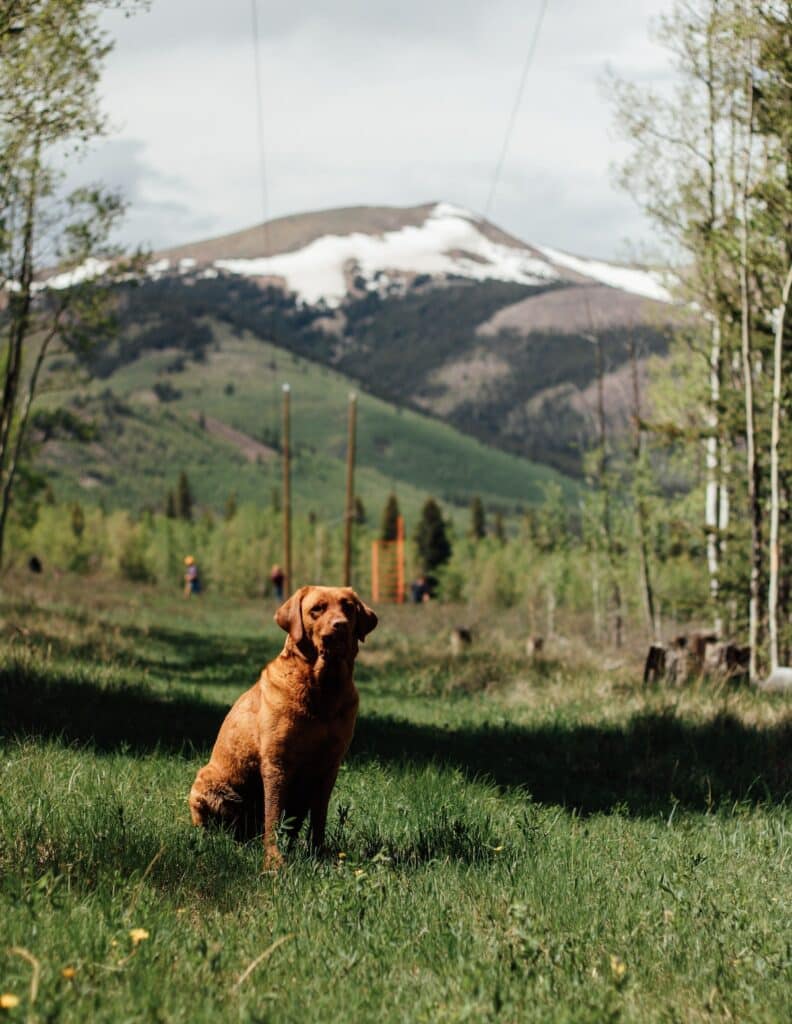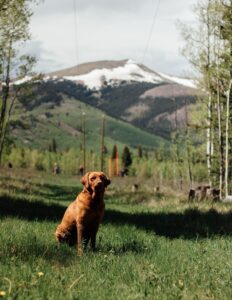 Rocky Mountain Pet Shop
This quirky, unique pet shop has served the town for over 50 years. Offering a wide range of high quality pet supplies, food and toys for every budget, it really is a one-stop-shop for all your pets' needs. With customer service at the forefront of everything they do, the shop's owner, Ross Ettlin, and his wife Farrah, are proud that the store helps to preserve the vibe of old-school Aspen.
Aspen Brewing Company
The dog-friendly taproom of Aspen Brewing Company is the only licensed brewery in town. Offering a range of flavourful ales, stouts, IPAs, saisons and more, there's something for every beer lover here. The menu features a range of light starters but their speciality is pizza. Dogs are welcome to join you in the outside terrace area.
With such a wide range of activities to choose from, you're bound to find something to do with your dog in Aspen, Colorado. Aspen makes travelling with dogs a truly wonderful experience.
Fri May 5 2023