Where to take your dog in Buenos Aires
With its booming nightlife and latin passion for the tango, this city is not for the faint-hearted. With a food scene that's famous for it's flame-grilled steaks and historical colonial buildings, the city has something for everyone. Buenos Aires is a city of dog lovers, with over 500,000 pet dogs. Most of the parks are dog-friendly and many restaurants and bars will welcome pups too. Many taxi drivers will happily accommodate your dog however they are unlikely to be welcome aboard a bus. There's plenty to do with your dog in Buenos Aires.
Lago de Regatas
This easy 2km loop around one of the four lakes located in the 3 de Febrero Park in Palermo is the perfect spot to walk your dog. Despite beginning life as an artificial creation, the lakes are now home to many species of fish and birds – you might even spot an otter! Dogs must be kept on a leash while in the park.
Margoff
This quirky pet shop in Buenos Aires sells 'haute couture' outfits for dogs of all sizes. They also sell dog beds and harnesses among other things. The perfect place to take your dog's look to the next level!
La Cabrera
This traditional Argentinian steak restaurant is a very popular spot! It was even voted as one of the world's best steak restaurants by The Telegraph in 2016. Serving the very best cuts of Aberdeen Angus and Hereford steak, it's no wonder this place is so highly rated. In fact, it's so popular they had to open another restaurant opposite the original one! Although dogs aren't allowed in the restaurant, they are welcome to join you on the outdoor patio area.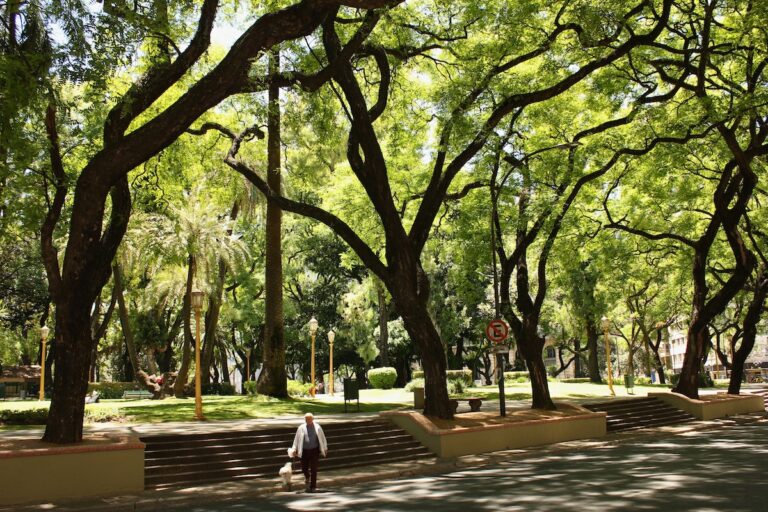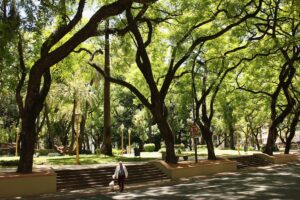 Bicisenda Costanera
This coastal bike path is a lovely place to walk your dog. The whole route is 10.8km out and back and takes you past the Jorge Newbury airport. It passes the skate park at Parque Deportivo Costanera Norte and ends near the Tierra Santa theme park and Parque Norte with its tennis courts and outdoor swimming pools. Dogs must be kept on a leash while on the path.
Museo Evita Restaurant & Bar
This historic restaurant has a dog-friendly leafy outdoor patio and offers a menu of steaks, risotto and handmade pasta. They also have a gluten-free menu available. The attached museum details the life of the iconic First Lady Eva Perón with a collection of photos and clothing items from her personal collection and is part of the cultural tourist trail in the city.
So whatever you're into, you're bound to find something to do with your dog in Buenos Aires.
Fri Aug 20 2021