Where to take your dog in Indianapolis
Indianapolis is just about one of the pet-friendliest places you could ever hope to visit. Nearly 50% of households in Indiana own a dog so it makes sense that they would be home to some pooch-friendly establishments. Even if you're not into cars, you'll surely have heard of the Indy 500, the famous 500-mile race that takes place here every year. The city is home to the world's largest children's museum as well as many highly regarded war museums and art galleries. Whatever you enjoy, you'll find plenty to do with your dog in Indianapolis.
Metazoa Brewing Company
This brewery takes the meaning of dog-friendly to the next level. They went and built their own dog park. As well as an obstacle course and a paddling pool, the ground is covered in artificial grass. This means no more dirty paws when the weather takes a turn. Drink a craft beer from the bar on the deck and play a game of cornhole with your buddies while your pooch runs round with theirs. And if the dog park wasn't enough to persuade you, they even donate 5% of profits to local animal charities. Food is provided by resident food truck, Old Gold Barbecue on Thursday-Sundays.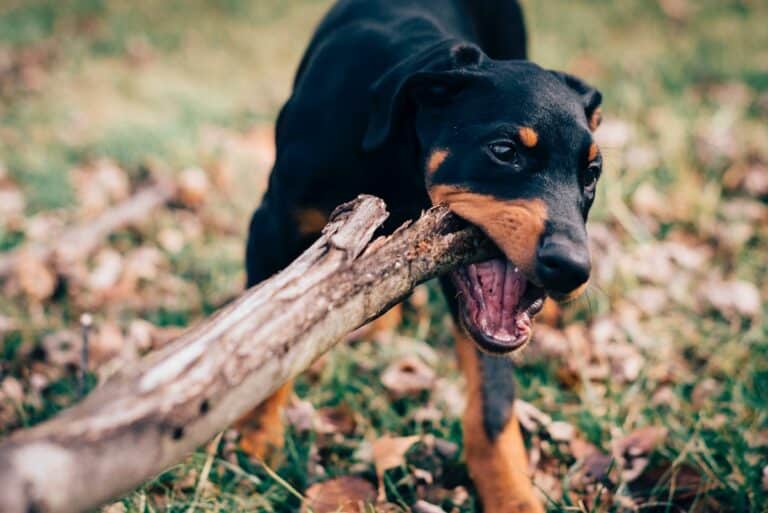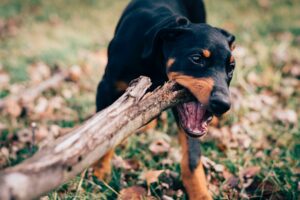 Marott Park and Nature Preserve Loop
Taking around 45 minutes in total, this pleasant, easy route is great for getting a bit of nature with your dog. The 3.9km loop is a quiet spot leading through woodlands and close to a river if your dog needs to cool off. Dogs are permitted off-leash in some areas. During the spring you'll find plenty of beautiful wildflowers and it's a great spot for birdwatching too.
City Dogs Grocery
First opened in January 2017 by self-proclaimed pet lover Christi Rider, City Dogs Grocery now has three locations in Indianapolis. The focuses on offering top notch nutritional supplies for your dog as well as a range of toys and accessories. They're also part of the Chip In app program, helping them donate to worthy, local animal charities as you shop.
Indiana World War Memorial
If you're looking for a history fix, the Indiana World War Memorial allows well-behaved, leashed dogs within the grounds of the memorial. However, dogs are not permitted to join you inside. But, if you come with someone else you can take turns touring the museum. 
So whatever you enjoy, you'll find plenty to do with your dog in Indianapolis.
Taking pets to America is easy with PetAir UK, see more information on this page and get in touch today.
Fri Aug 19 2022