Where to take your dog in Japan
Japan is a country that is home to some of the most easily recognisable traditions in the world. From the dance of the geishas, to relaxing zen gardens, to staying in a classic ryokan, to soaking in a bubbling onsen. At the same time, Japan is at the forefront of modern technology. With their highly efficient bullet train, to being home to some of the most well respected electronic brands in the world. Japan is a country that welcomes and embraces the new, changing world, while respecting and honouring their rich, cultural past. They are also huge pet lovers! Approximately 17% of the population owns at least one dog and this figure appears to be on the rise. So you're bound to find something to do with your dog in Japan.
Yoyogi Park dog run, Tokyo
This dog park is located in the Shibuya City district of Tokyo. This dog run is an enclosed area which is fenced on all sides. It has separate area for small and large dogs and it's a great place to let your pup burn off some energy. You need to register with the Park Service Center before entering. Situated right next to Harajuku station and the Meiji Jingu shrine, this park can get quite busy, so visiting early in the day is recommended. It's also an excellent spot to see the cherry blossoms. 
Sesoko Beach, Okinawa
You would be forgiven for thinking that you'd accidentally visited the Maldives when you arrive at Sesoko Beach. The crystal clear waters and jaw-dropping scenery make this a truly wonderful spot. Sesoko Beach stretches for half a mile and it's soft sands and inviting waters are great for relaxing and cooling off on a hot day. It was even named by booking.com as one of the top 6 beaches in the world for walking your dog!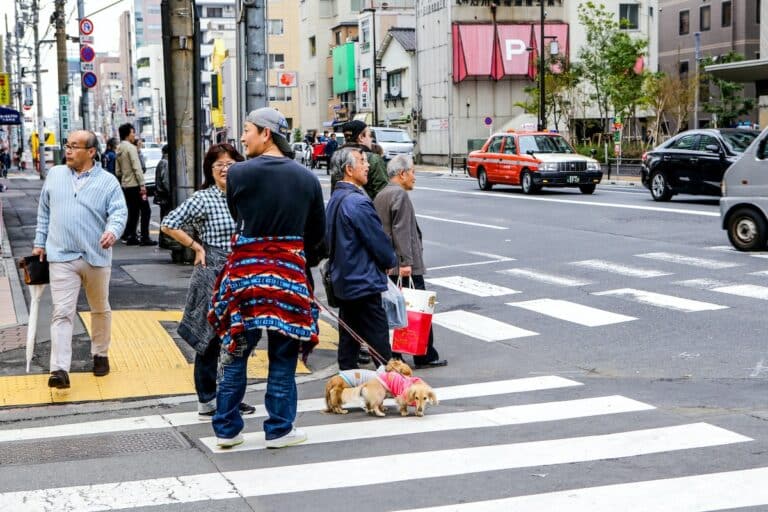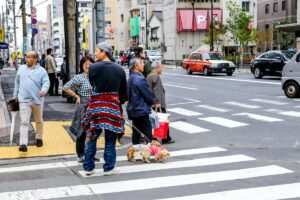 Deco's Dog Cafe, Tokyo
This cafe is not home to dogs, unlike other animal cafes famous in Japan. Instead, this is a dog-friendly cafe which allows owners to enjoy a cup of coffee or spot of lunch in the company of their canine. The menu features plenty of meals for both dogs and humans and they even make special doggy birthday cakes. 
Indy Jones Mile, Okinawa
If hiking is your thing then you'll love this dog-friendly route near Okinawa. Although only 1.3km in length, this route is rated 'moderate' as it can be tricky in places. Like an Indiana Jones movie, this trail is not for the faint-hearted! There's a lot of climbing over rocks using ropes, exploring caves, some muddy parts and snakes, spiders and mosquitos to be weary of. However you do pass some wonderful historic sites and castle ruins and the area is well known for wildflower spotting. Dogs are permitted to hike the trail with you but must be leashed.
So whether you're looking for a nice meal or something more adventurous, you'll find plenty to do with your dog in Japan.
Fri Jul 23 2021