Where to take your dog in Menorca
Nestled in the Mediterranean Sea, Menorca is one the Balearic Islands belonging to Spain. Menorca is much quieter than its neighbouring islands of Mallorca and Ibiza, with a focus on sustainable, responsible tourism.. With a 216km coastline that flits between soft sand to rocky bays, Menorca has a sea that's so blue it needs to be seen to be believed. Thanks to it's historical Bronze Age sites and biodiverse wetlands, Menorca was declared a UNESCO Biosphere Reserve in 1993. With plenty of fantastic restaurants and gorgeous outdoor space, you'll find plenty of things to do with your dog in Menorca.
Binigaus Beach
Dogs are allowed on this beach between 7pm-9am. Located near the village of Migjorn Gran, Binigaus is a quiet, picture-perfect beach of golden sand and turquoise seas. Dogs do not have to be on a leash at this beach. Bear in mind that there are no facilities on this beach. If you get peckish, Es Bruc is a 10 minute walk along the coast in Santo Tomas. This beachside restaurant welcomes both kids and dogs and offers a range of meat and seafood dishes. It's a good starting point for a day at the beach as there is a free car park here too. It's also worth noting that Binigaus is a nudist beach.
Pipet & Co
This stylish cafe in Mahón is well known for it's delicious breakfast and brunch options. Looking out onto the town square and children's playground it offers a range of healthy, hearty foods like avocado, eggs and salads. The homemade cakes are also very special.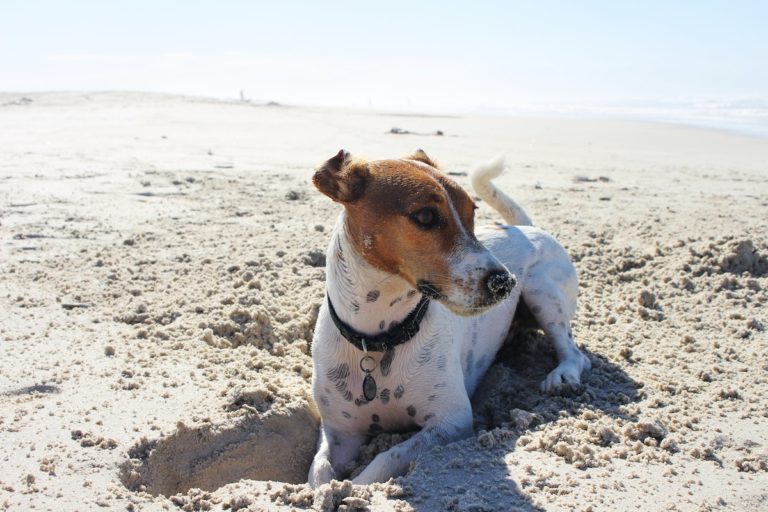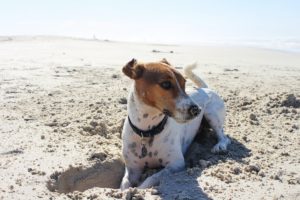 Cami de Cavalls
The Cami de Cavalls is a hiking trail that takes you around the entire 185km coastline of Menorca. The trail is split into 20 different sections and would take 10-15 days to walk the whole thing. It officially starts in Mahón but can be accessed at any point easily by car or public transport. Parts of the trail can be completed on horseback or mountain bike but you'll need to check the suitability of the paths for each of these. Dogs need to be kept on a leash at all times and there are sections of the trail where dogs are forbidden for environmental protection reasons. For example, the Albufera de Es Grau natural park in the Maó area and on most of the beaches, except Cala Fustam and Binigaus between 7pm-9am.
Cala Pudent
This secluded cove near Son Parc is a great place to visit if you want a quieter scene. To get there you'll need to park in the village of Es Mercadal and walk for around 15 minutes. Again, there are no services or facilities at this beach so you'll need make sure you're well stocked with water and food before you go. Due to it's remote location, dogs are permitted all year round. 
With it's dramatic, rocky coastline and beautiful, secluded beaches, you'll find plenty to do with your dog in Menorca.
Fri May 14 2021