Where to take your dog in Mexico City
Did you know that Mexico ranks second in the world for pet ownership? Over 70% of households in Mexico have a pet, and 80% of those are dogs. What better place to explore with your pet than the rich cultural history and vibrant restaurants of the fifth largest city on the planet. Seven of the cities 30 parks have designated dog areas and dogs are welcome at most restaurants and cafes. You'll find plenty of things to do with your dog in Mexico City.
Mercado del Carmen
Located in the neighbourhood of San Ángel, the Mercado del Carmen is one of the largest food markets in Mexico. Open every day, this modern, open-air market is like a paradise for food lovers. For a chilled atmosphere, visit around lunchtime. But for a more lively experience, Thursday, Friday and Saturday evenings are the time to go. Dogs are welcome inside and there's even a mini pet shop cart selling toys and collars.
Bosque de Chapultepec
This park is situated on a hill and is home to several museums, a castle and a zoo. Covering 1,695 acres, it is the largest and oldest urban park in Latin America. The park is split into three sections and on Sundays, dogs are allowed to roam without a leash in the first section between 9am-3pm. The park was added to the World Monuments Fund in 2016, which has helped to restore areas of the park and preserve its history and heritage.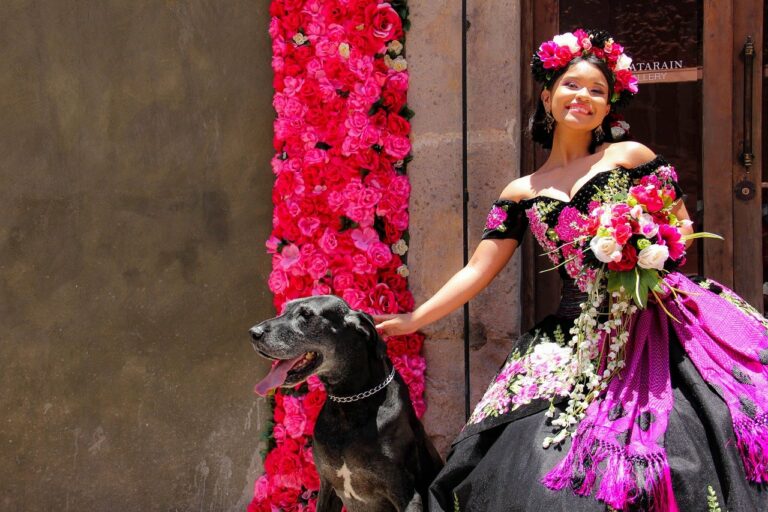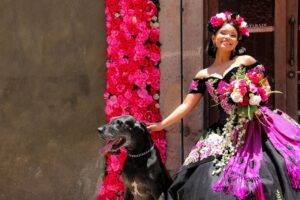 Xochimilco
The Aztecs built these historic canals as a way of transporting goods to the surrounding Valley of Mexico. Designated as a UNESCO World Heritage Site in 1987, it's a great place to soak up the history and festive atmosphere. Take a tour on one of the brightly coloured gondolas around the 'chinampas' (artificial islands). Alternatively, take a trip to the apparently haunted 'Island of the Dolls'. Enjoy some traditional Mexican food as you travel around while listening to the distant mariachi bands. Most boats will allow dogs on and they'll usually be free of charge, but there are many boat tour vendors available so you'll need to check with your chosen vendor.
Camino al Convento
This dog-friendly hike is part of the Desierto de los Leones national park and sits just outside Mexico City. Despite the name 'Desert of the Lions', you'll actually find yourself in a lush, green forest. The climate inside the park is nice and cool and dogs are welcome to join you on one of the many trails as long as they are kept on a leash. One of the easiest routes is the Camino al Convento. This out-and-back trail leads you 6 miles into the woods, past a river and takes you to the 17th-century Carmelite monastery.
So whatever you enjoy doing, you'll find plenty of things to do with your dog in Mexico City.
Fri Dec 24 2021