Where to take your dog in Rio de Janeiro
From the bright blue sea to the lush green jungle, to the explosion of rainbows at Carnaval, Rio de Janeiro is as colourful as life can get. Often mistaken for being the capital of Brazil, Rio is actually the second most populous city after São Paulo. With Christ the Redeemer, Sugarloaf Mountain, Copacabana and Ipanema beaches and the favelas, Rio has got more notable sights than you can shake a stick at. Whatever you enjoy doing, you'll find plenty to do with your dog in Rio de Janeiro.
ParCão da Lagoa
Renovated in 2014 thanks to a crowdfunding campaign, this dog park is situated right next to a lake and is fully fenced in. There are many reasons why so many dog owners love this park. Firstly, there are plenty of trees for shade and lots of benches for owners to sit on. Secondly, are two separate areas to this park and at the weekends, you can sometimes find an agility course for more energetic dogs to use. Please note that you are not allowed to feed your dog while in the park.
Sonho dos Bichos
This chain of pet stores has three locations around the city. They cater for all kinds of pets including dogs, cats fish and birds. They sell a wide range of food, toys and accessories as well as having an on-site pharmacy.
Take a beachfront walk
It's easy to take your dog for a walk on the beaches of Rio as they are all lined with boardwalks. From Praia do Leblon to Ipanema and Copacabana, there are plenty to choose from! Although dogs aren't technically allowed on the beaches here, you'll see plenty hanging out on the sand with their owners. If you want to follow a walk with a map, AllTrails have several available.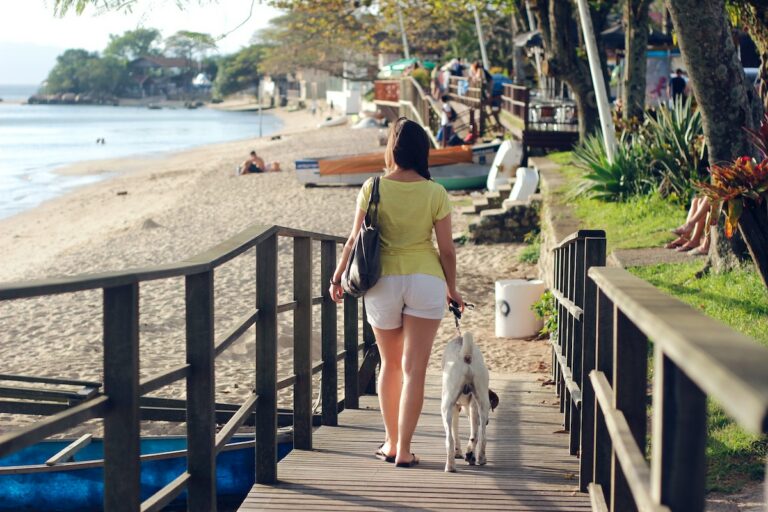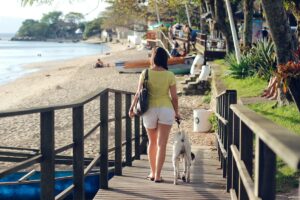 Org Bistro
This trendy organic cafe sells a range of fresh, healthy vegetarian and vegan food. The cafe is open from 12pm – 8pm every day and there's plenty of space to park your car nearby. Dogs are welcome on the outdoor patio in front of the cafe.
Attero do Flamengo
This 296-acre park is the largest in the city and offers incredible views of Sugarloaf Mountain. The city close the park roads on Sundays from 7am-6pm to allow safer recreational use of the space.
So whatever you enjoy doing, you'll find plenty to do with your dog in Rio de Janeiro. 
Fri Oct 15 2021