Where to take your dog in Santa Barbara
If you're looking for a dog-friendly spot on the California coast, then Santa Barbara is a great choice. California leads the way in America dog travel and Santa Barbara is no exception. If you're looking for a dog courier, we can help with that! This coastal town is known for its beautiful beaches, gorgeous weather and relaxed atmosphere. And the best part is, you can bring your furry friend along too! You'll find plenty to do with your dog in Santa Barbara.
Arroyo Burro Beach
Also known as Hendry's Beach, this is the only beach area in Santa Barbara that allows dogs to run free. The off-leash areas are very clearly signposted so please be sure to stick to these. The water is nice and shallow, perfect for paddling on hot days. The Boathouse restaurant on the front no longer allows dogs so it's recommended that you bring snacks and water with you.
Night Lizard Brewing Company
Covering 10 blocks in downtown Santa Barbara, State Street is the place to shop. And it's where you'll find Night Lizard Brewing Company. Not only is this brewery dog-friendly, it's also eco-friendly too. They are committed to using the freshest local ingredients in their craft beers and educating customers on the environmental challenges facing the area. Food is served in collaboration with local restaurants so be sure to check out their social media pages to find out what to expect!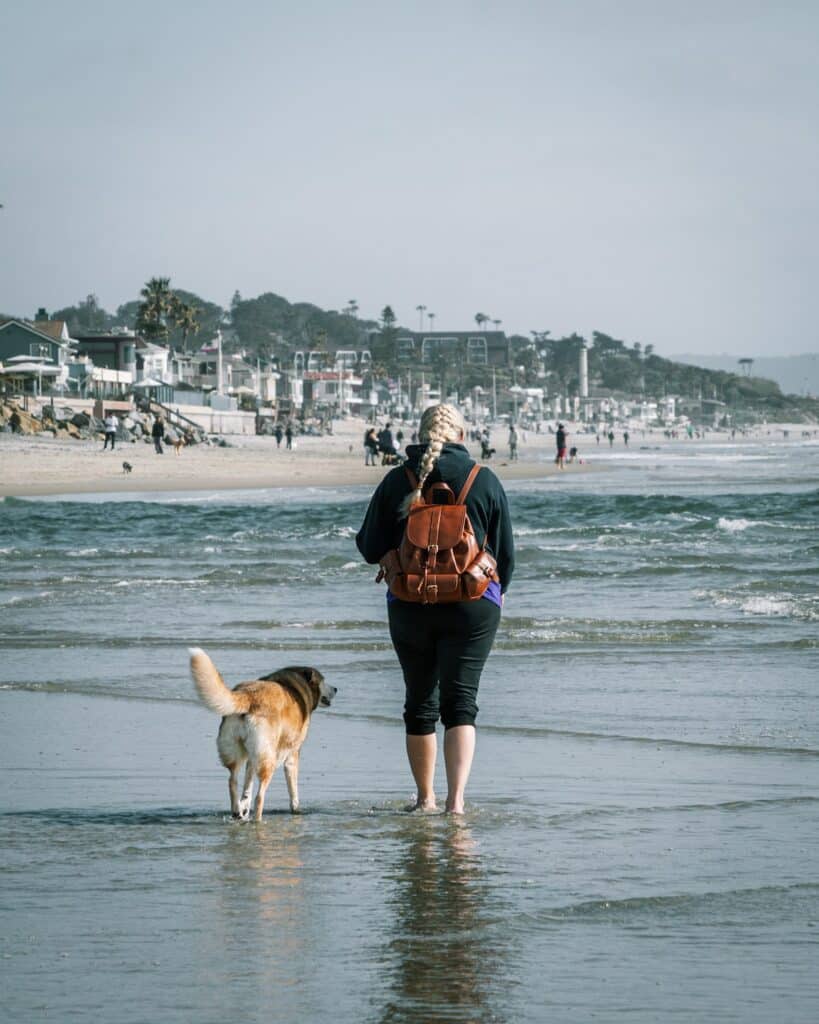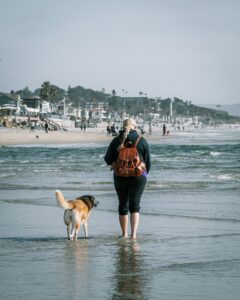 Hot Springs Canyon Trail
This moderate loop hike takes you up into the hills and offers stunning views across the mountains to the ocean. Enjoy the waterfalls or soak in the hot springs. The sign at the start of the trailhead does not indicate whether dogs must be leashed or not but does state that dogs must not be allowed to chase wildlife and must be under owners control. The trail can be muddy in places.
Tre Lune
This dog-friendly Italian restaurant is located on Coast Village Road in Montecito. Serving a mouthwatering menu of classic Italian dishes, this popular restaurant is celebrating 20 years in business. The outdoor patio was expanded during the pandemic and gives plenty of opportunity to soak up that California sunshine. 
Taking your dog to Santa Barbara can be an amazing experience for you both you and your furry friend. With its many dog-friendly beaches, outdoor activities, and pet-friendly restaurants, there's no shortage of things to do and places to explore. It truly does offer the best pet travel experience. Just be sure to plan ahead and follow any local rules and regulations so that everyone can enjoy a safe and stress-free trip.
Fri Apr 14 2023