Where to take your dog in Vancouver
Vancouver was rated the number one dog-friendly city in Canada by Technobark in 2019 and it's not hard to see why. From enjoying beautiful beaches in the summer to hitting the slopes in the winter, Vancouver is an outdoor enthusiasts dream. It's also a bustling metropolis home to some of the best eateries and trendiest boutiques in North America. Whether you like city living or being outdoors, there's a lot to do with your dog in Vancouver.
Hadden Park dog beach
There are a grand total of eight off-leash dog beaches for you and your pup to enjoy in Vancouver. Offering stunning views of the North Shore mountains and the downtown area of the city, Hadden Park is a great spot to take your dog for a run around. The beach has a relaxed vibe and access to the water.
The Wicklow Pub
This pub is one of the locals best-kept secrets. Tucked away near the seawall, the patio offers incredible views of False Creek. With a dedicated, shady dog area and water and treats to keep your pup happy, this place is as dog-friendly as it gets.
Capilano Suspension Bridge
Originally built out of hemp rope and cedar planks in 1889, the Capilano Suspension Bridge is now one of Vancouver's most popular tourist sites. Located just 15 minutes from Downtown and surrounded by dense forest, it's a great day out for everyone. Dogs can't go in the gift shop, restaurant or Raptors ridge area but can go off-leash everywhere else.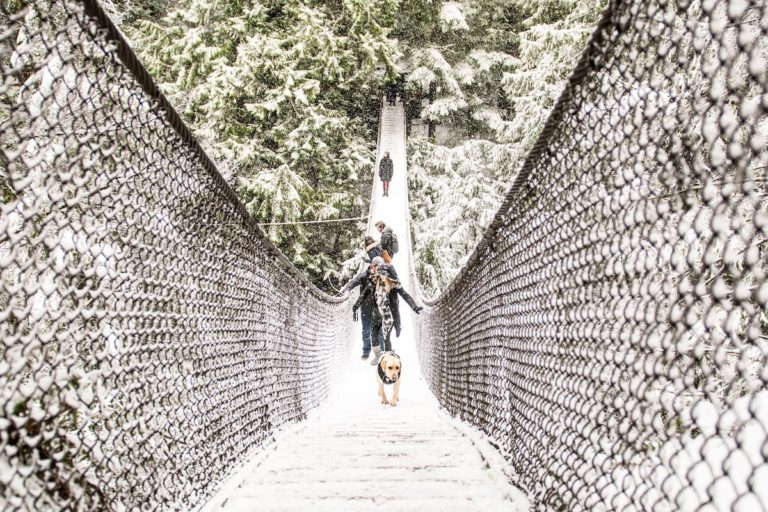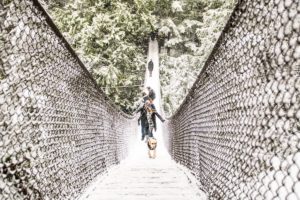 Pacific Spirit Regional Park
This 750 hectare wooded park is located on the west side of Vancouver. Most of the trails are dog-friendly. One of the most popular loops will take you on a 3-hour hike around the park. However, there are shorter routes available for the less adventurous. The trails are clearly marked as being 'leash optional' and 'leash required' or 'no dogs' and there are poo bins and bag stations dotted around the park. There is a dedicated off-leash area located near Spanish Banks Beach.
So whether you're looking for outdoor adventures or a cosy pub, there's something for everyone. You won't be short of things to do with your dog in Vancouver.
Fri Oct 2 2020