Where to take your dog in Venice, Italy
The city of Venice is built on a lagoon, connected by a series of canals. It's known around the world for its waterways which act as roads around the city. Filled with incredible architecture, the entire city appears to be crafted from marble. Dine on indulgent seafood while sipping Prosecco, or work your way through a table of lavish small plates, known as chiccetti. It's a truly enchanting city. Dogs travel free on the boats that wind the canals so you can explore it to your heart's content. You'll find plenty to do with your dog in Venice, Italy.
Bacarretto
This cosy Sicilian restaurant serves the most incredible food. The menu changes daily to make the most of the freshest ingredients available. You can expect to find traditional pasta dishes as well as a range of small chiccetti dishes. The ceiling is decorated with the artwork of children who have dined there. Dogs are also welcome to join you. 
Parco delle Rimembranze
This large, scenic park is away from the hustle and bustle of the busy tourist spots. Located by the waters edge in the east of the city, on the island of Sant'Elena. The park offers stunning views of Bacino di San Marco. As the name suggests, this remembrance garden has been planted with trees that each commemorate a fallen solider from World War II. The park has a children's play area as well as several sports courts. It is a popular place for dog walkers and joggers.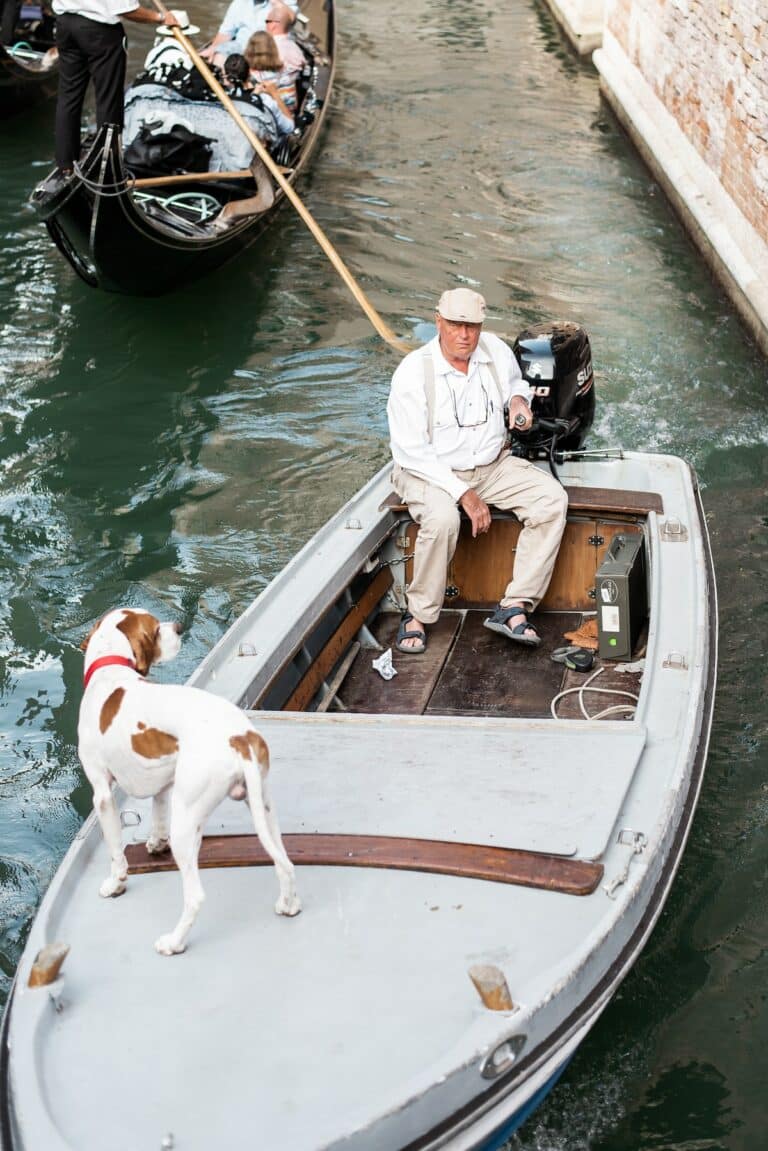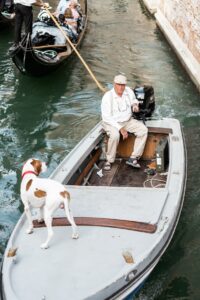 Celeste pet shop
Open since 2015, Celeste is tucked down a small side street and stocks everything you could need for your four-legged friend. Don't be fooled by the small interior, inside you'll find food, bedding, clothing, collars and grooming supplies.
Lido di Venezia
This barrier island is famous for hosting the annual Venice Film Festival but it's also home to 11km of stunning beaches. Although there are designated dog beaches, the locals don't seem to take much notice. You'll also find some hotels and resorts offering access to their own private beaches with agility courses and dog showers available. 
Walk around Dorsoduro
The area of Dorsoduro is home to the university campus and as a result, offers a more authentic Venetian neighbourhood feel. It's home to some great bars as well as some more casual restaurants where you can enjoy fantastic food without the tourist price tag. This 5km easy out-and-back route will take around an hour to complete and offers some fantastic views at the far point.
So whatever you enjoy, you'll find plenty to do with your dog in Venice, Italy.
Looking to take your pet to Italy? Find out all the information you need here and get in touch today!
Fri Sep 30 2022