Where to take your dog in Barcelona
Home to 1.6 million people, the coastal capital of Spain is a great place to explore with your dog. From its incredible range of culinary delights to its stunning ancient architecture, Barcelona really has got something for everyone. There's plenty of things to see and do with your dog in Barcelona.
Park Güell
Designed by the famous Antoni Gaudí and declared a UNESCO World Heritage Site in 1984, Park Güell is a truly unique experience. With it's colourful tiled pathways and majestic architectural features, you feel like you're walking around a piece of art rather than a park. Pets are allowed in the majority of the park as long as they are kept on a leash. There are a few areas that are out of bounds in order to protect the site.
Xalet de Montjuïc
This restaurant might just offer the best views of Barcelona. Located right on the Montjuïc hilltop, this dog-friendly restaurant serves up delicious food on its stunning terrace. The menu offers dishes like paella, slow roasted lamb shoulder, steak tartare and bluefin tuna.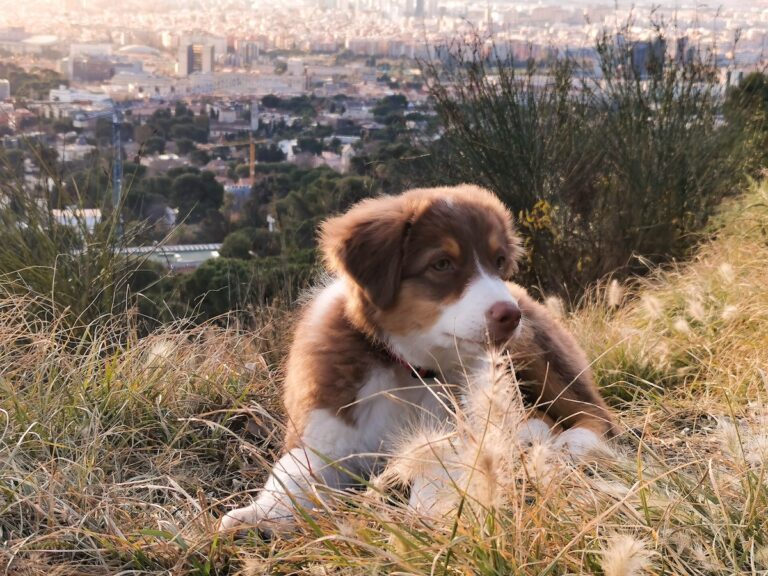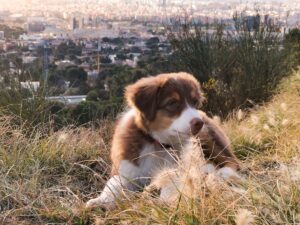 Llevant beach
In 2021, after several successful trials, a permanent dog area opened on Llevant beach. The fully fenced in dog area is open from 10:30am until 7pm. Offering 1,250 square metres of space for your dogs to run around leash-free, the dogs also have access to the ocean so they can splash to their hearts content. The park features showers for owners as well as dogs, drinking fountains and an eco-friendly dog urinal.
Perros al Agua
Believe it or not, Barcelona is home to a water park for dogs! This canine aqua park features water slides and two enormous pools for your dog to swim in. One of the pools is designated for smaller dogs only. They can even have a go at surfing and canoeing! There's also a sandy dune area for relaxing and gardens to play catch in. The onsite restaurant offers pizzas, salads and tapas and caters for vegan customers too.
Whatever you enjoy doing, you'll find plenty to do with your dog in Barcelona.
Find out more on taking pets to Spain or taking pets to Barcelona on our dedicated page here.
Fri Apr 29 2022