Where to take your dog in Hong Kong
The number of pet owners in Hong Kong has boomed in recent years. Although the city isn't the first that comes to mind when you think of pet-friendly living, there are certainly plenty of places to explore with your dog in Hong Kong. There are several dog-friendly parks within the city to exercise your pooch in, or try an adventurous hike on one of the many nearby trails.
Butterfly Valley Road Pet Garden
Open daily from 7am – 12am, this park was built especially for dogs in 2014. Located on a strip of grass underneath a flyover, this is the largest dog park in Kowloon. This dog park is particularly notable thanks to its collection of obstacle courses that are perfect for agility training.
Opendoor Cafe + Courtyard
Located in Sai Ying Pun, this laid-back neighbourhood cafe is a local favourite. The cafe offers teas, coffees and smoothies with a great alternative milk selection. They also have great breakfast and brunch options. But pet-friendly hidden courtyard out the back really is the icing on the cake.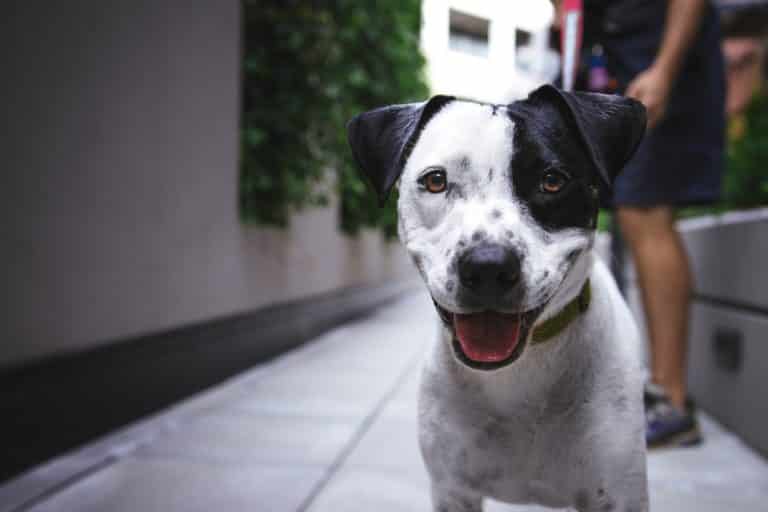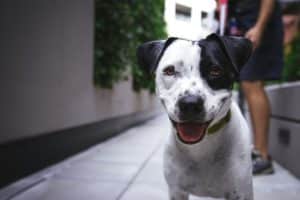 Dragon's Back hiking trail
One look at the stunning scenic views from this trail and you'll see why this is one of the most iconic hikes in Hong Kong. Located in Shek O Country Park, this mild intensity trail finishes off at Shek O beach, where you and your dog can cool off in the ocean. Bear in mind that there is no water available on the trail so you'll have to pack plenty.
Whiskers N Paws
Part pet emporium, part animal adoption centre, Whiskers N Paws is located in Horizon Plaza on Ap Lei Chau. You find a fantastic range of treats and toys for your dog here. They also have in-store adoption stations so you can even pick up a new pet too. There's also a self-dog wash area so you can get your pooch sparkling clean. All the proceeds of the self-dog wash go back into the community to help other animals.
For a city state, there are a lot of things to see and do with your dog in Hong Kong. Whether you're hitting the shops, sipping coffee, playing in the park or hiking one of the many scenic trails, Hong Kong will keep you and your dog very happy.
Fri Jul 24 2020