Where to take your dog in Rome, Italy
A historian's dream, Rome is an ancient treasure that's filled with excitement and delight at every turn. Even if history isn't your thing, you'd be hard pushed not to be impressed with what Rome has to offer. When you've had your fill of culture, you can fill up on mouthwatering pizzas and unassuming pasta dishes in one of the many piazzas while listening to the splash of a nearby fountain. Modern Rome is just as full of pet lovers as Ancient Rome. Dogs are welcome in most shops, restaurants and (outdoor) tourist sites, as well as on public transport. Whatever it is you enjoy doing, you'll find plenty to do with your dog in Rome.
Circus Maximus
This wonderfully scenic park was once the largest chariot-racing stadium in ancient Rome. Established by Julius Caesar in the 1st century BC, it is now a glorious green hot spot for locals looking to enjoy some leisure time. It's also used for large events in the city. It's even played host to acts like The Rolling Stones and Genesis. Not to mention that it's THE place to be on New Year's Eve. It's a popular spot for dog walkers as dogs are allowed off-leash to run to their hearts content here.
Gelateria del Teatro
This highly rated Gelateria has three locations throughout the city and is open every day from noon until nine. Making handmade gelato the old-fashioned way, the flavours are anything but. With intriguing, seasonal flavours like white chocolate and basil, sage and raspberries and liquorice of Calabria, you'll bound to keep coming back for more. And to top it all off, it's dog-friendly too!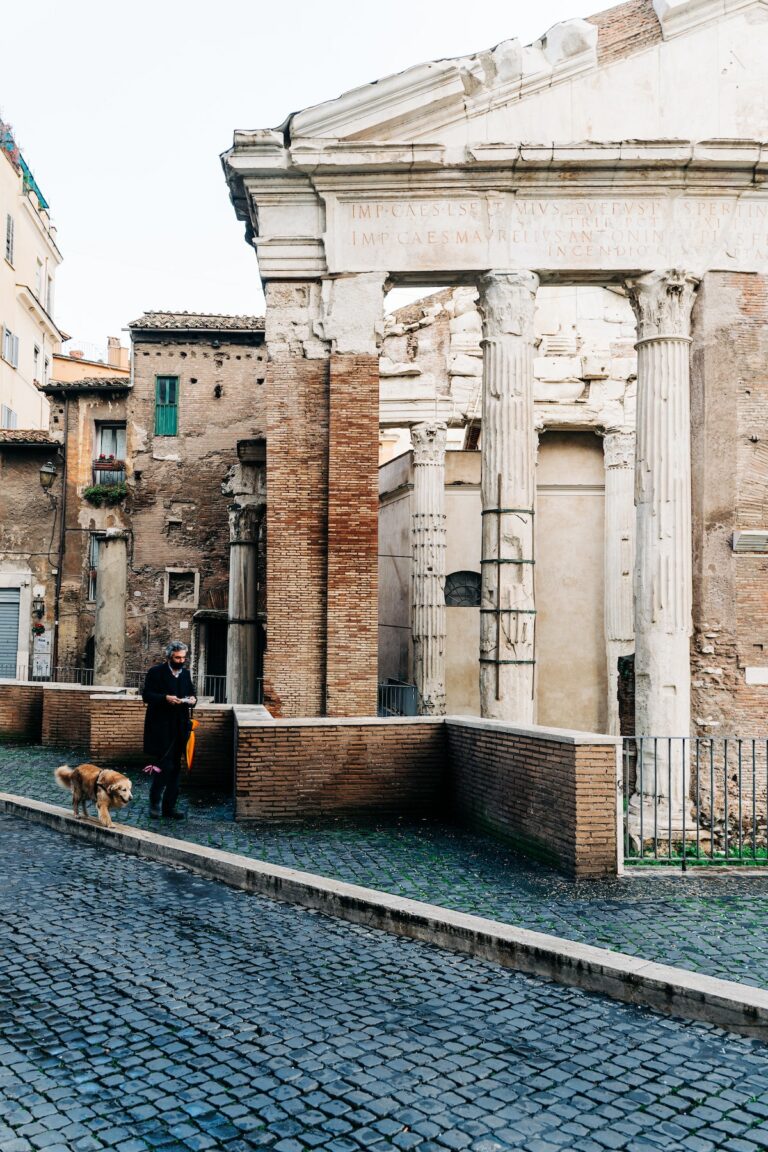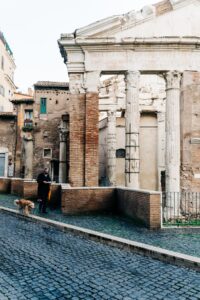 The Family Pet Store
This pet store contains everything you could ever need for your four-legged friend but with a strong focus on animal wellbeing. The food they stock is organic and holistic, the games and accessories they sell are recyclable, durable and made from non-toxic materials. Bear in mind that the store is not open during the afternoon. Opening hours are 10am-1:30pm and then again from 4pm-7:30pm.
See the sights!
Although many of the most famous sights in Rome don't allow dogs inside, they are welcome to join you in the outdoor areas. The same goes for the Roman Forum, the Spanish Steps, the Pantheon and even St Peter's Basilica in the Vatican. This means that your dog doesn't have to miss out on the sight-seeing and you can snap plenty of cute touristy pics for your pup's photo album.
So whatever you enjoy doing, you'll find plenty to do with your dog in Rome.
Find out more information on taking pets to Italy on our dedicated page here.
Fri Mar 4 2022