Designer Moschino launches pet collection
It's no secret that we love to spoil our pets. And the pet gifting market is big business. Whether we're treating them to a day at the doggy spa or sending them for some luxe grooming, we like to make sure our pets look their best as well as feel great. Now you can go one step further and deck your pooch in the hottest designer gear. Whether you want to dress your pet up for a special occasion, or get their social media stardom off to a good start, the Moschino pet collection offers glamorous garbs for all situations.
Founded in 1983, Moschino is one of Italy's top luxury fashion brands. With models like Gigi Hadid, Winnie Harlow and Hailey Bieber walking the catwalks, Moschino is the pinnacle of extravagant fashion. And now your dog can get a slice of the action too.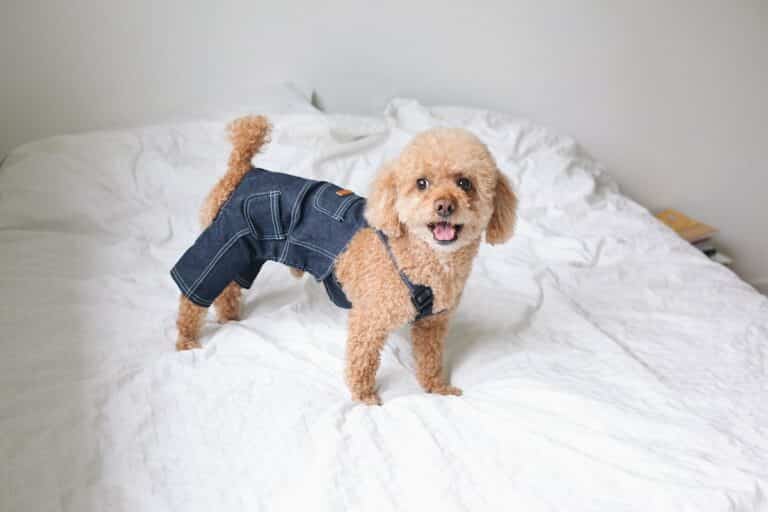 The 14 ready-to-wear looks have been launched by the brand's creative director, Jeremy Scott. Reinterpreting some of Moschino's classic looks, the collection features items like trench coats, biker jackets and a couture tulle ballgown. The trench coat is a timeless classic that features buttons, a removable belt with buckle and an embroidered logo. If you're looking to add a little edge to your pet's look then the zippered biker jacket is a good choice. If you want a more relaxed, casual vibe then a grey or black hoody will provide just that.
High-end fashion doesn't come cheap though and these outfits are no exception. Prices start at £95 for a t-shirt with the brand's logo emblazoned across the top. And if dressing your pet up isn't your thing, you can still get a taste of luxury. The collection also features a range of luxe accessories. You can purchase dog bowls, collars and a black leather lead that features the brand name dangling in golden charm letters directly from the website.
Fri May 6 2022