How to have a pet-friendly wedding
Your wedding day is one of the most important days of your life and it's only natural that you'd want to share it with everyone you love and care about, and there's no reason that pets shouldn't be included too, after all, they're as much a part of the family as anyone else. Let's make it a pet-friendly wedding!
Pet-friendly weddings have been rising in popularity over the years and in 2018, Etsy reported that there had been over 30,000 searches relating to the trend. And we're not just talking cats and dogs either, horses, goats and even alpacas have been seen walking down the aisle.
But there's a lot to think about if you want your pet to be involved in your nuptials. Firstly, you need to make sure that the wedding venue you have chosen will accept pets. Websites like hitched.co.uk will help you to find a pet-friendly wedding venue. Check that they've got a quiet, safe space for your pet to escape to if you think they might find the noise and excitement overwhelming. You'll also need to consider whether any of your guests have allergies and how your pet might deal with children if you've got little ones coming too.
Next you'll need to think about who will actually take care of your pet on the big day. The last thing you want is to be scooping up poop in your perfect white dress. Ask a trusted friend or family member to look after your pet on the day. Be sure to provide them with plenty of food, water and their favourite toy. Maybe they could even take them home after the ceremony if you think the entire day will be too much for them.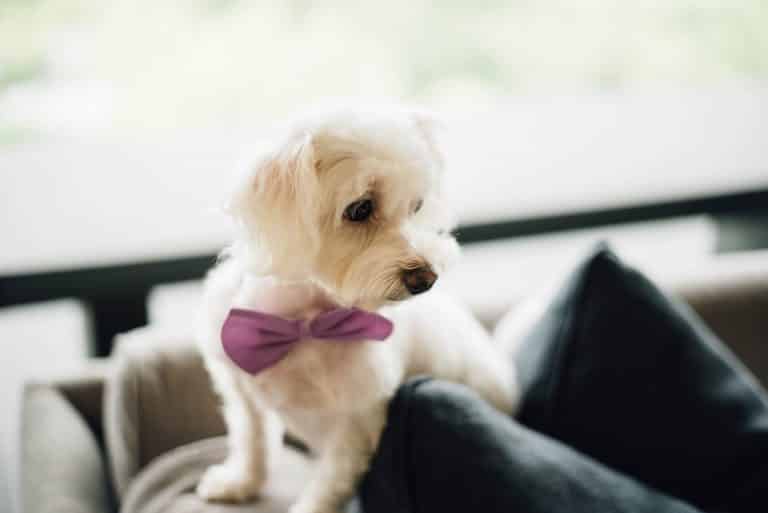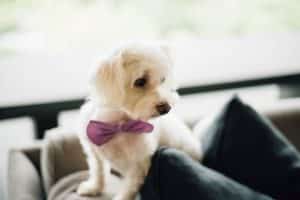 Every bride dreams about getting the perfect wedding photos. If you want your pet to be included check that your photographer has experience shooting animals as it can be hard to capture their spirit and you'll want someone who is confident at handling and dealing with animals too. Help your pet to look the part by dressing them up in a fancy tuxedo and top hat or by having a custom flower collar made to match your colour scheme.
If you don't fancy the idea of having your pet at your wedding, you could always involve them in the proposal instead. Nothing says cute more than finding the ring of your dreams attached the collar of your favourite fluffball. If you need help choosing the perfect diamond, choose somewhere like Rox that will be able to find something in a style you love without the pushy sales tactics or cheesy gimmicks.
If you need some more advice on pet-friendly weddings, check out the "Petiquette at Weddings" post on the Rox website.
Fri Dec 13 2019