Luxury cat hotel opens in Singapore
Singapore is no stranger to luxury offerings and it's latest hotel is no different – but there's a twist! The Luxe Meownor is an opulent cat hotel where owners can board their cat while they're out of town. But it also provides the same service for cats that have been rescued and require rehoming.
Created by 49-year-old Brenda Wang when the pandemic saw two of her interests and talents collide in the new circumstances created by the Coronavirus pandemic. An interior design contractor by trade, Wang is also a cat lover and has a diploma in feline psychology. She decided to rescue some cats when the pandemic prevented her from travelling for work. The cats stayed at her office while they were recovering. Unfortunately this was against the rules. The Urban Redevelopment Authority don't allow pets to board in office spaces.
Having also set up a private Facebook group called 'Cats & Kittens of Singapore' with over 14,000 members, Wang was persuaded to look for a more permanent space. Combining her love of cats with interior design, she created The Luxe Meownor. A boutique hotel based on the designs of old English manor houses. The boarding house would provide a comfortable place for her to continue caring for her rescue cats. But is would also generate an income from its private boarding guests.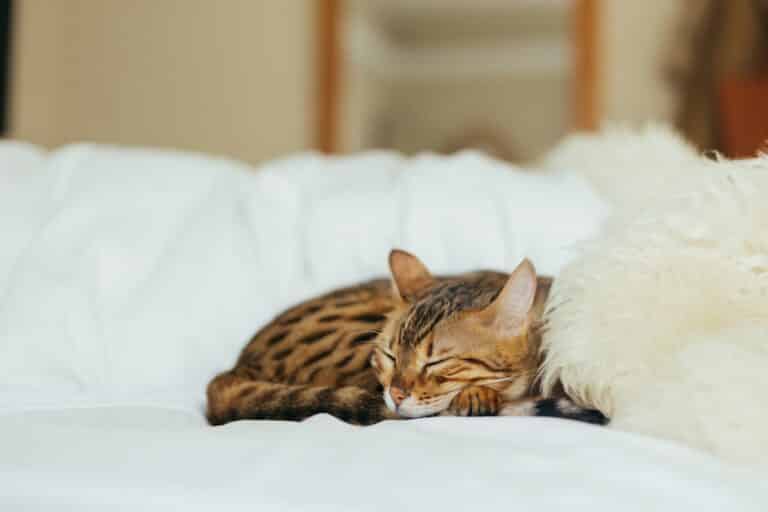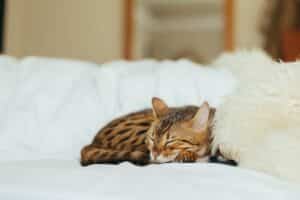 In stark contrast to the cramped accommodation usually offered by cat boarding facilities, at The Luxe Meownor, each guest gets their own 25-35ft 'bed chambers'. Filled with non-toxic cat furniture designed by Wang herself, each set up caters for different mobility requirements, from playful active kittens, to older cats who aren't so agile. The cats receive two wet meals per day as well as an all-you-can-eat buffet of dry food. Staff are on hand to brush teeth, clip nails and clean their ears. Cats can also indulge in a relaxing massage using organic coconut oil.
When asked about her inspiration for setting up a luxury hotel, Wang told CNA Lifestyle:
"A few years ago, I was looking for a boarding place for my two cats, Ham and Cheese, as I was going to be travelling. I went around the whole of Singapore but couldn't find a cat hotel that provided rooms. The ones that I found were also boarding dogs."
As well as providing top-notch accommodation facilities, Wang also conducts weekly cat care classes to help owners better look after their furry friends. She told CNA Lifestyle:
"The aim of the cat care class is to arm attendees with basic knowledge on cats, such as the type of food to feed them, how to train them to use a litter pan, how to cat proof their house, and how to detect emergency situations that require a visit to the vet."
And she's not stopping there either. Wang hinted at talk of franchising the hotel within the region. She also mentioned the prospect of a retail line for her custom cat furniture.
Wed Jun 1 2022