Top tips for new puppy owners
Getting a new puppy is a very exciting time. Chances are, you've been dreaming of the moment you'll get to bring your new family member home for quite a while. But meeting new people and entering unfamiliar surroundings filled with unusual sounds and smells can be unsettling and stressful for a puppy. However, with plenty of planning and preparation, you make the experience a positive one for all involved.
The first step of your new life together will be the initial journey home from wherever you are collecting your puppy from. To make this journey as pleasant as possible, try and keep loud noises to a minimum and as cuddly as they look, remember that your puppy may not want to be handled too much. These are particularly important if you are taking children along with you to collect your puppy. Be sure to have a comfortable, welcoming crate with water and treats ready for your puppy's trip home. If possible, include an item of clothing or small blanket that smells of their current home and mother.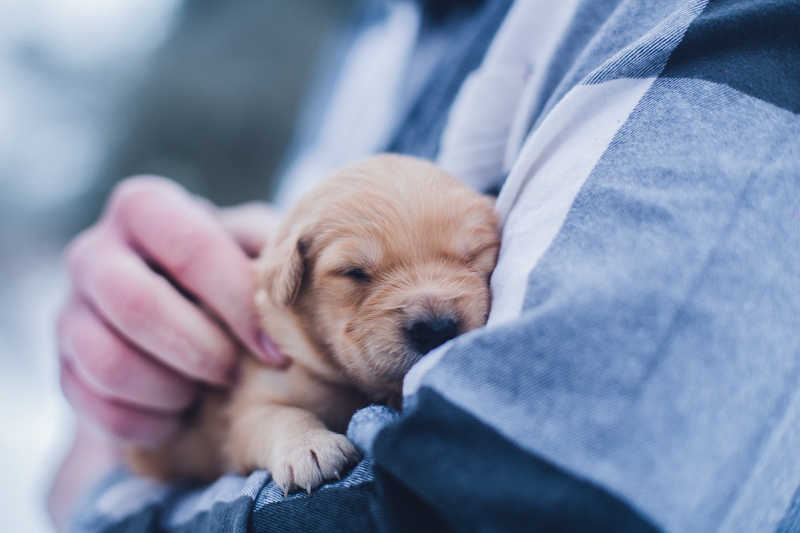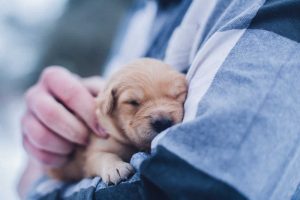 When you arrive home, don't let them have free range of the house just yet as this may be overwhelming, instead, stick to one or two key rooms to allow them time to familiarise themselves properly before exploring other areas. Bear in mind that puppies do not have full bladder control just yet so will need taking to a designated spot outside every 15-20 minutes to allow them to relieve themselves. Let your puppy spend a little bit of time in his crate so that he gets used to being in there. Ask the breeder what food your puppy has been eating and try and give them the same for the first week or so. This will avoid any tummy upsets and reduce the stress of having to introduce new foods.
You'll also need to take your puppy to see a vet within the first 48 hours so he can have a physical exam and get weighed and will give you time to discuss any necessary vaccinations. Don't forget that it's now a legal requirement to have your dog microchipped so you can make arrangements for that too.
The first few days and nights can be a bit of a struggle but once you've all settled into your new routine, you'll enjoy years of happiness, cuddles and fun together.
Fri Aug 3 2018