Where to take your dog in Croatia
The stunningly beautiful country of Croatia has a lot to offer. From it's glistening turquoise oceans, to picturesque mountains dotted with waterfalls, it's a nature-lover's paradise. But it also packs a punch for those who prefer exploring ancient cities packed with history and culture too. Croatia also ranks pretty highly when it comes to welcoming four-legged friends too. You'll find plenty of dog-friendly beaches and it's got a whopping 236 dog-friendly trails per 10,000 km2. This places it ahead of Switzerland for dog-friendly hiking and second only to the Netherlands. Whatever you enjoy, you'll find plenty to do with your dog in Croatia.
Šestine – Kraljičin hike
This moderate 7km hike is located just outside Zagreb in the Medvednica Sljeme nature park and will take around 2.5 hours to complete. The hillside forest trail follows a stream and offers plenty of shade. The route also takes you past Medvedgrad castle, a medieval fortress that was built in 1254.
Podvorska beach
Located in Crikvenica, this gravel dog beach opened in 2010 and is a pet owners dream! Entrance to the beach is free and there are plenty of facilities available. At Monty's Dog Beach and Bar, you'll find a plethora of treats for your pooch, they even stock doggy beer so you can enjoy a cold one with your four-legged friend. Don't forget to stop off at the dog showers before you leave so you can wash all the sand off and get nice and clean.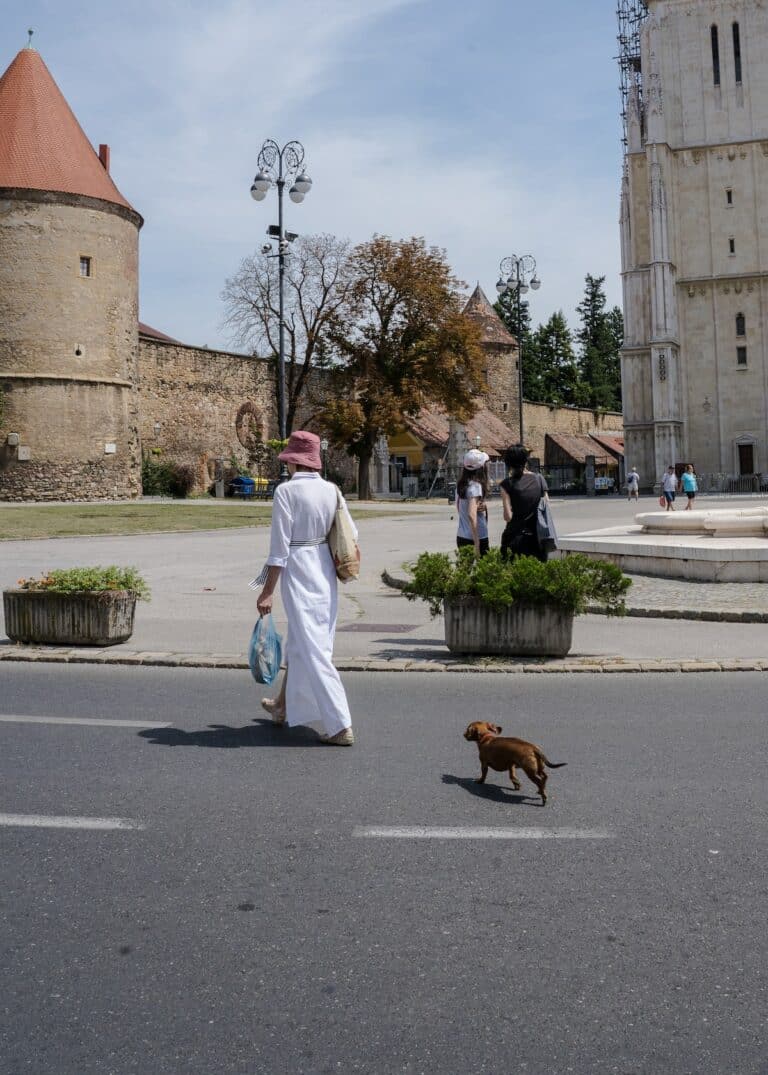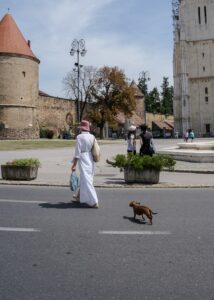 Butler Gourmet & Cocktails Garden
This stunning restaurant is located in the town of Zadar, on the central coast of Croatia. Looking out across the water from the terrace, you can enjoy a menu of freshly made slow food and homemade cakes. Dogs are more than welcome to join you as you dine. 
Explore Dubrovnik's Old Town
The Old Town of Dubrovnik is a UNESCO World Heritage Site, and it's not hard to see why. Jutting out into the Adriatic Sea, the quaint paved streets and impressive Gothic architecture have been perfectly preserved, as though frozen in time. The historic stone walls were built in the 13th century and will take 2 hours to walk the entire route. Dogs can join you with no additional cost. They also offer special Game of Thrones walking tours as many of the scenes from the series were filmed here.
Whatever you enjoy doing, you'll find plenty to do with your dog in Croatia.
For all the information you need on taking your pet to Croatia, check out our dedicated page here or contact us today.
Fri Nov 11 2022