Where to take your dog in San Francisco
According to a recent study, San Francisco is how home to more dogs than kids. With it's beautiful parks, trendy neighbourhoods, blustery beaches and famous Redwoods only a stone's throw away, there are plenty of things to do with your dog in San Francisco.
Golden Gate Park
This enormous expanse of park covers over 1,000 acres and is the third most visited park in the US. There is so much to see and do within Golden Gate Park including the California Academy of Sciences and a Japanese tea garden. There are currently three dog-run areas of the park as well as a sandy dog training area. As of June 2020, the dog training area is currently under construction thanks to a very generous grant from the California Natural Resources Agency. The new area will have improved accessibility and be divided into separate areas for large and small dogs and have new fencing surrounding it.
Stable Cafe
Located in Mission, this daytime cafe serves simple but delicious breakfast and lunches. From avocado on toast to Lox bagels to Roast Beef sandwiches, this place does comfort food really well. And the best part is that they have a fantastic, shaded outdoor patio which welcomes dogs on leashes. They'll also provide water and dog biscuits to keep your four-legged friend satisfied.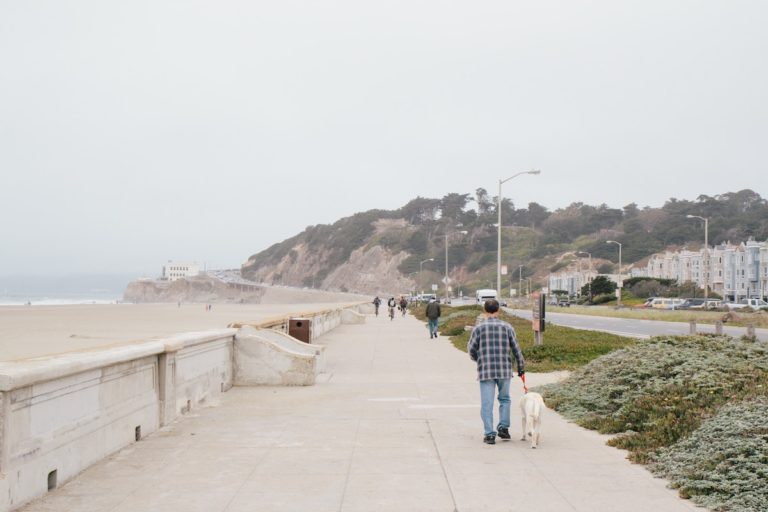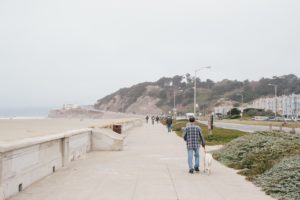 The Animal Connection
Established in 1984, The Animal Connection is the city's biggest independent pet shop. But it's more than just a shop. They also offer dog grooming services, boarding and a pet food bank. The shop itself stocks everything from bandanas to bedding and they even sell live birds, reptiles, fish and rodents.
Crissy Field
What better way to soak up the best view in San Francisco than to give your dog a good runaround at Crissy Field, right beside the Golden Gate Bridge. The park is divided into separate areas where dogs may or may not need to be on a leash. There's a large open area of grass that would be perfect for a game of catch, or you can venture down to the sandy beach. There is also a dog wash station and a water fountain available.
So whether you're looking for a cool cafe or a fun park to spend the afternoon in, there are plenty of things to do with your dog in San Francisco.
Fri Nov 6 2020