Where to take your dog in Stockholm
Spread across 14 islands, Stockholm is a capital city of wonders. Connected by bridges, ferries and a fantastic public transport system, it's also compact enough to explore on foot. If train travel is more your style, there are dog-friendly carriages that you can use. The city seamlessly fuses its modern and contemporary aspects with its rich, captivating past. From the colourful, historic buildings of Gamla Stan to the tranquil quiet of Djugården, you'll find plenty to do with your dog in Stockholm.
Ellios Hund & Katt
Open since 1994, this pet shop sells hand selected pet products of only the highest quality. The store stocks products that are exclusively manufactured in the EU and don't include dyes or additives. From food and treats to clothing and bedding, the store is packed with everything you could ever need for your pet.
Dog Island at Drottningholm Palace Park
Yes, you read that correctly. An island. Located within the gardens that belong to the Swedish royal family is an island where dogs can run free. Although its part of their private residence, the gardens are open to the public. The island, also known as Ormholen, is connected to the rest of the park by two bridges. The bridges have gates so the area is completely secure once you're on the island. Dogs can swim in the water and there is a pavilion that provides shelter from the rain or sun. 
Dog Bakery
With a neon sign declaring 'life is short, spoil your dog', owners should feel right at home the moment they step through the doors of this dog bakery. Said to be one of the first in Scandinavia, the pretty pink interiors are the perfect spot for snapping your latest Instagram. Serving dog cookies, cinnamon buns and pupcakes, there's a lot to love about this place!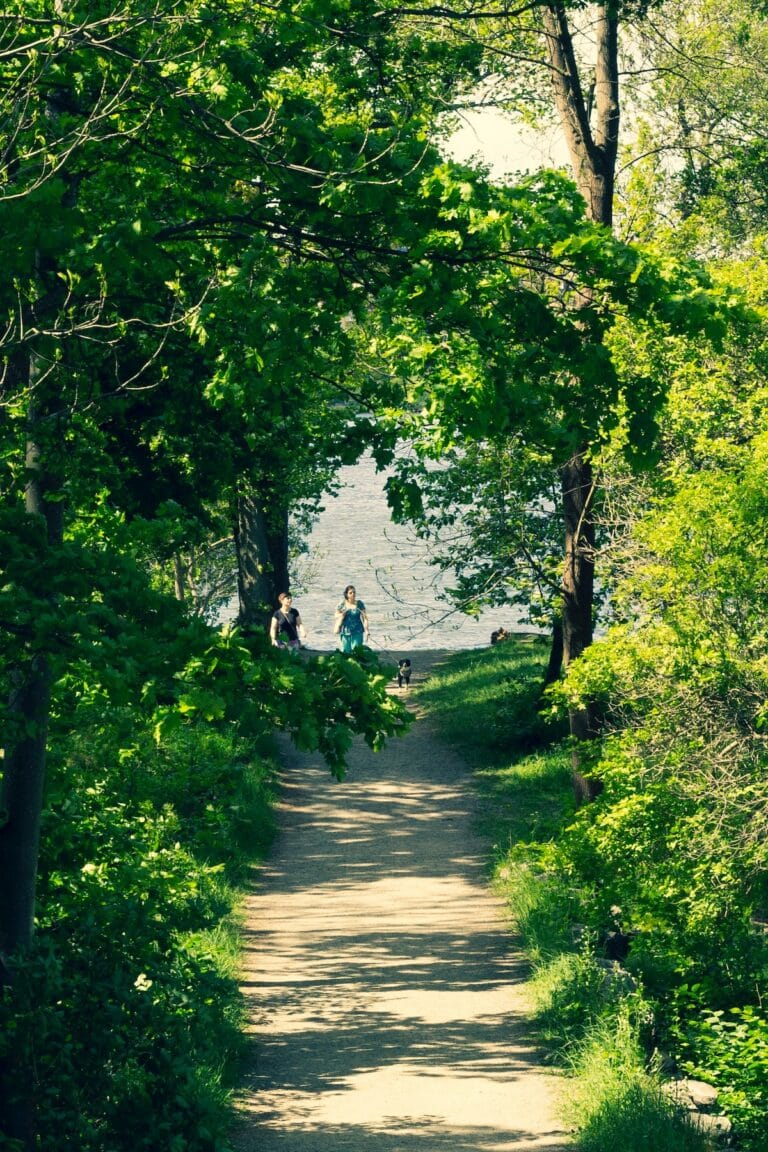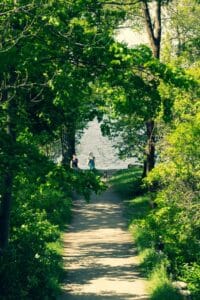 Nordiska Kompaniet
If shopping is your thing, head for Nordiska Kompaniet. The enormous department store receives over 12 million visitors each year and stocks brands like Balenciaga, Hermes and Burberry. You dog is welcome to join you if you keep it on a leash. The building itself is a wonder. Designed in 1915 to emulate the look and feel of the famous American department stores. And don't worry about going hungry here either. There's a plethora of bakeries, cafes and restaurants to choose from. 
Måsnarenleden
If you need a bit of nature in your life, head for the trail at Måsnarenleden. Located about half an hour outside the main city, this easy 15km route takes you around the edge of Lake Måsnaren. The landscape is wonderfully varied to keep things interesting as you amble along. You'll pass through forests, beaches and even an ancient castle. 
So whatever you enjoy doing, you'll find plenty to do with your dog in Stockholm.
For more information on taking pets to Sweden or taking pets to Europe, view our dedicated page here.
Fri Dec 9 2022