5 Free iOS Apps for Dog Lovers
1. Dog Simulator 2015
Basically, this app allows you to live as an adorable puppy in a virtual world, what could be better?!
Some features:
Play as a real puppy (jump, bark chew the house up etc.)
Online multiplayer
6 levels
Lots of dogs to choose from, including huskies and corgis
Dress your dog in accessories
Controls are easy to use
Night mode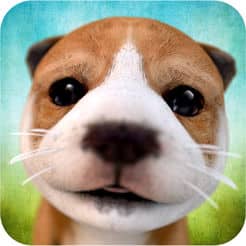 2. Dog Whistler
According to the app, Dog Whistler is used by over 30 million people worldwide! It's a great tool to help you train your pup.
Some features:
Choose from many sound patterns
Choose your desired frequency using the slider or by manually entering it (you can also create your own!)
Create a ringtone from any frequency
Share on social media sites
Set alarms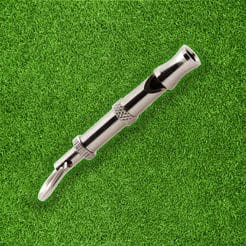 3. Pets4Homes
This is the official phone app from Pets4Homes.co.uk and allows you to search over 26,000 pets (dogs, cats etc.) that are for sale and up for adoption.
Some features:
Search pets by pet type, pet breed, location, price and distance
View your search results in a list view, grid view or on a map
Share adverts on social media
Contact the advertisers directly from the app
Read buying advice and pet breed information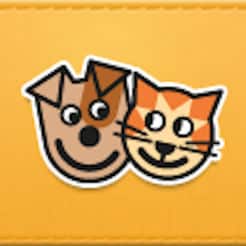 4. MapMyDogwalk
A great app that allows you to log your dog walks, automatically track your calories and sync with your free account at mapmywalk.com.
Some features:
Real-time tracking – measures and displays time, distance, pace, speed and elevation
Exercise your dog while getting healthy and fit yourself
Interactive map which lets you view your location and where you've travelled on your route
Tweet your workout data to friends
IPod integration so you can play music while the app is running
Get It Here (no longer available for download)
5. Weather Puppy
A super fun little app which makes checking the weather forecast more enjoyable. There is a picture of a puppy in the background which changes based on the weather and the time.
Some features:
Over 800 puppy pictures to see split into 19 themes (e.g. Halloween, Summer Fun)
Share your puppy with friends on social media
Weather forecasts for multiple locations around the world
10-day weather forecast
Hourly weather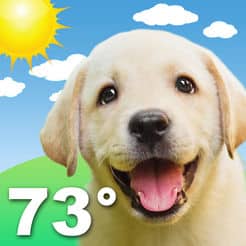 Tue Jun 7 2016