Blind man runs marathon with help of guide dogs
A man became the first blind person to run the New York Half Marathon with the help of only dogs, not humans, last month. 48-year-old visually-impaired Thomas Panek has been a runner all his life but losing his sight to a genetic condition in his early 20's didn't slow him down. Panek has completed 20 marathons over the years but always with the help of human assistance. But his feeling of missing independence combined with his guide dog's love of running got him thinking about other ways he could compete in marathons.
Mr Panek is CEO at the non-profit group Guiding Eyes for the Blind, one of only eleven accredited guide dog training schools in the US, and launched the Running Guides programme which helps to train dogs to support runners in 2015.
In 2017 Mr Panek told CBS This Morning that he had been too scared to run when he first lost his sight and although he was able to start running again with the help of human guides, being tied to another person meant that his sense of independence had been lost. He told CNN:
"It never made sense to me to walk out the door and leave my guide dog behind when I love to run and they love to run. It was just a matter of bucking conventional wisdom and saying why not."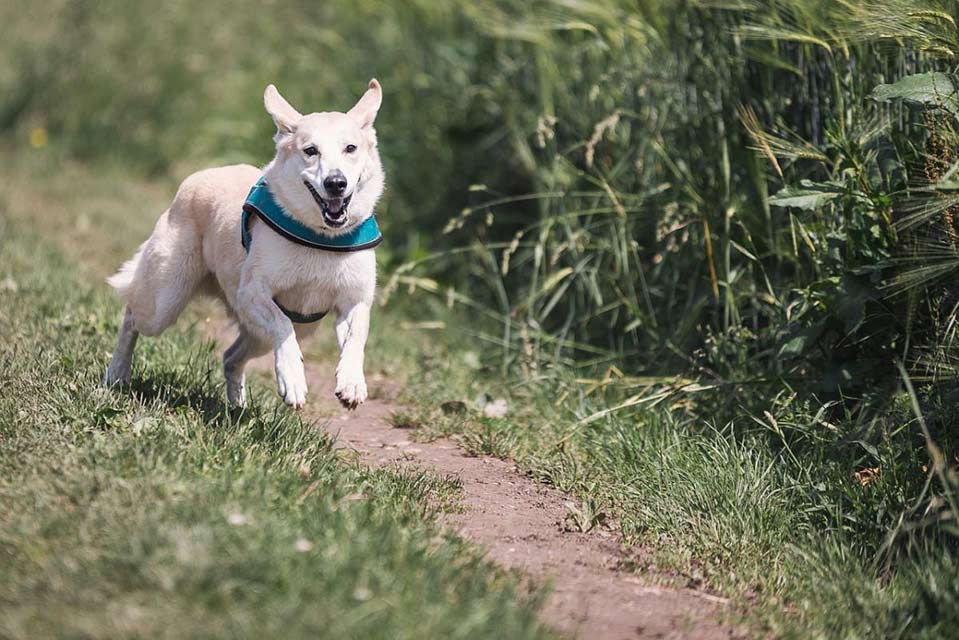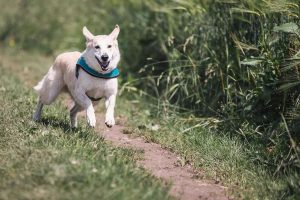 His own guide dog Gus and siblings Waffle and Wesley joined Panek on the half marathon, each completing a section of the 13.1-mile half marathon. The dogs were trained to run the required distance and were given a special harness and set of running boots to help protect their paws.
"Dogs are running creatures," he told WABC-TV, "They love to move and run. A lot of times when we're walking our dogs, we're holding them back – they want to get out there and have fun."
The Running Guides Relay Team finished in 2 hours and 20 minutes. However, the finish line was bitter sweet for Panek as this also marked the retirement of his guide dog Gus, who was there to collect the medal after running the final leg of the race with him.
"It's a little emotional for me because he's been there with me the whole time," Mr Panek told CNN.
Fri Mar 29 2019