Can I take my pet on holiday?
If you're a pet owner, you may be thinking about taking your furry friend with you on holiday. Taking your pet on holiday can be a fun and exciting experience. While many destinations and accommodation options are becoming more pet-friendly, there are still some factors to consider before deciding to take your pet on holiday. As long as you take the right precautions and plan ahead, you can ensure a safe and stress-free trip when travelling with pets.
Choosing a destination
The first step is to choose a destination that is pet-friendly. Many hotels, B&Bs and campsites will now allow pets, so be sure to research your options and choose one that will accommodate your pet's needs. If you're thinking about travelling abroad, make sure you research the local rules and regulations regarding pets, as they will vary from place to place. For example, some national parks and natural spaces may not allow pets and some beaches may have restrictions during certain times of the day or year.
Pet transport
The next thing to consider is the mode of transport for pets that you will require. If you are travelling by car, make sure they are secure and restrained properly and in accordance with local laws. One benefit of going by car is that you can easily stop for breaks and allow them to stretch their legs. If you are looking further afield and want to fly with a pet, you'll need to research animal transport services. This is something that PetAir can help with as we are experts in pet travel. We know everything there is to know about travelling with pets abroad. We can help with all areas of pet transport, including applying for pet passports and providing custom made crates for maximum comfort and ease.
Paperwork
Make sure your pet is up-to-date on all necessary inoculations and has any required paperwork, such as health certificates or proof of rabies vaccination. You should also ensure that your pet's microchip has been updated in case of any change of contact details.
Know your pet
Some pets may be more adaptable to new environments and situations, while others may become stressed or anxious. Nobody knows your pet better than you do and you should be aware of any possible triggers or particular signs of anxious behaviour that they may have. If your pet is of a nervous disposition, it may be best to leave them at home. You can always start small, by visiting somewhere close to home to see how they cope with the change, and build up to bigger trips as time goes on.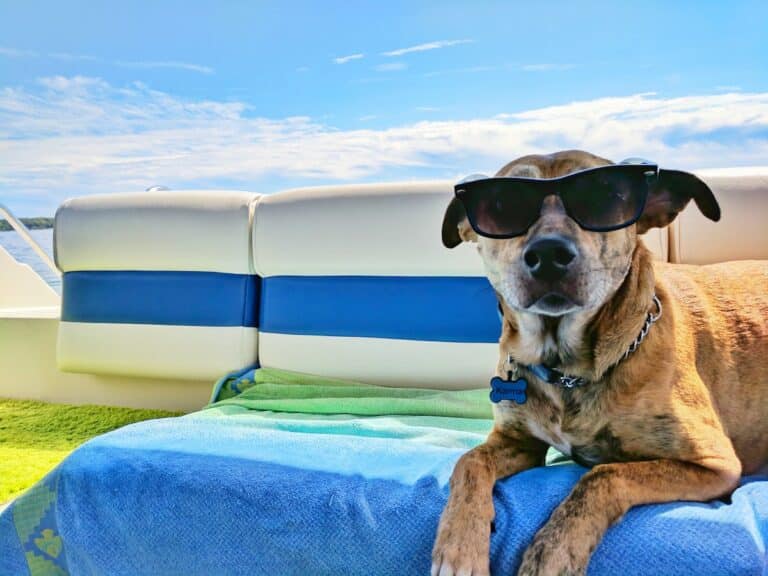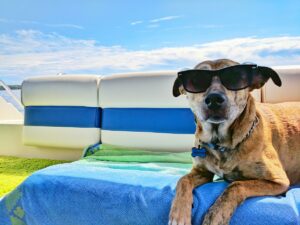 What to pack
When packing for your trip, be sure to bring along your pet's favourite toys, bedding and food. If you're flying with pets, airlines will not allow them to travel with toys inside their crate as this poses a choking hazard. However, you can supply a small piece of bedding or blanket that smells like home to comfort them. The rest of your pet supplies will need to go in your own personal luggage. It's also a good idea to pack any necessary medications or supplements, as well as a small first aid kit in case of emergencies. 
When you arrive
Once you've arrived at your destination, try to keep your pet's routine as normal as possible. Stick to their usual feeding and exercise schedule, and try to keep them in an environment they will find familiar and comforting. Be prepared to adjust your plans if your dog is showing any signs of stress.  
Overall, with proper planning, travelling with pets can be an enjoyable and memorable experience.  They are a member of your family after all, so why shouldn't they get to join in with all the holiday fun!
Here at PetAir, we fly pets to over 250 destinations so you never have to leave them behind. Find out more about our destinations here and get in touch today!
Fri Mar 3 2023