Do you buy your pet Christmas presents?
Christmas is the busiest time of the year for retailers as families and friends work out what to buy their loved ones. But it's not just humans who get a slice of the Christmas spirit. A recent survey discovered that 74% of pet owners give their cat or dog a gift at Christmas. It even found that 45% of pets get their very own special Christmas dinner!
The big supermarkets have noticed this trend and have upped their game to get in on the action. Recent reports suggest that the demand for pet Christmas presents has risen by 300% over the past two years. To meet this growing need, Tesco has expanded its gift range for pets this year, increasing it from 12 items to 50.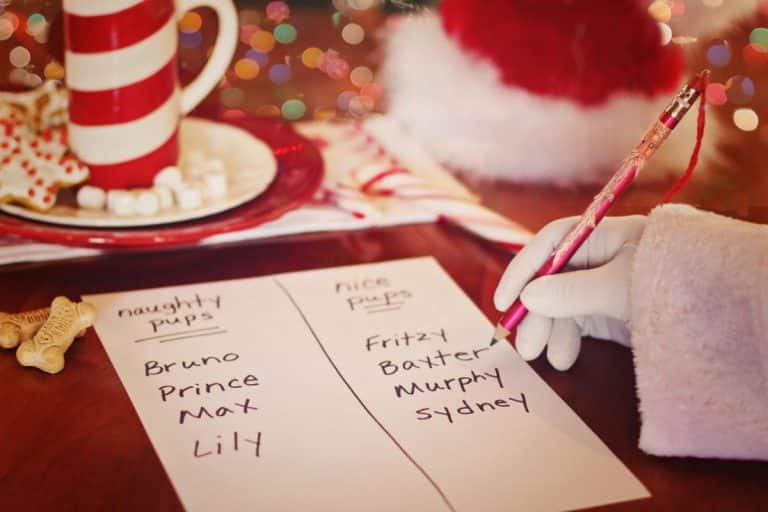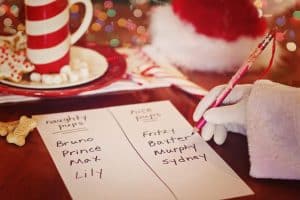 There's even a market for dog advent calendars with Pets At Home, Sainsbury's and Lily's Kitchen getting in on the action. Each dog advent calendar contains a special treat for your pooch each day, much like the human equivalent. Fear not, feline friends haven't been forgotten! There is a range of cat advent calendars on the market too.
There are loads of Christmas gifts marketed at pets these days that go way beyond the traditional extra measly bone to chew on. Ugly Christmas sweaters for your dog, Yule log treats, doggy mince pies, mini Santa outfits, chew toys shaped like turkeys and Christmas puddings; the options are endless. There are subscription boxes full of goodies that will turn up at your door every month to keep your pet entertained all throughout the year.
Luxury British fashion brand Barbour has dog cologne for sale that soothes your pet's skin and keeps them smelling fresh. There's even a new brand of bubbly designed especially for cats and dogs. Pawsecco is set to be a bestseller this year and is stocked in all major supermarkets. If your pet has got a real taste for 'alcohol' then you can also try Bottom Sniffer beer for dogs or catnip wine.
So when you settle down on Christmas Day to watch the first ever Christmas movie made especially for dogs or read the brand new story book, The Tale of the Gingerbread Dog from Lily's Kitchen, you can be sure that no member of your family has gone forgotten this festive season.
Fri Dec 8 2017