Five places to take your dog in Australia
According to Condor Ferries, 53% of pet-owners now take their furry friends on holiday with them. One of the most popular destinations to travel with your pet is Australia. Full of golden, sandy beaches and vibrant, modern cities, Australia is the perfect place to peruse with your pooch. According to Guinness World Records, Australia has the highest rate of pet ownership and over 60% of households have at least one pet. We've rounded up the top destinations to visit with your dog in Australia.
1. Observatory Hill Park, Sydney
Offering unrivalled panoramic views of the famous harbour, Observatory Hill Park is a top inner city spot for dog walkers, joggers and tourists. The park is very dog-friendly, being off-leash all year round. It also contains plenty of shaded benches to help you cool off on hot summer days.
2. Tallow Beach, Byron Bay
Part of the Arakwal National Park, this 6.5km stretch of beach offers parking, toilets & a picnic area. A popular spot for surfing and fishing, this picturesque beach is also great for bird spotting. Please be aware that only a section of the beach is dog-friendly and be sure to follow all signs and guidance while there.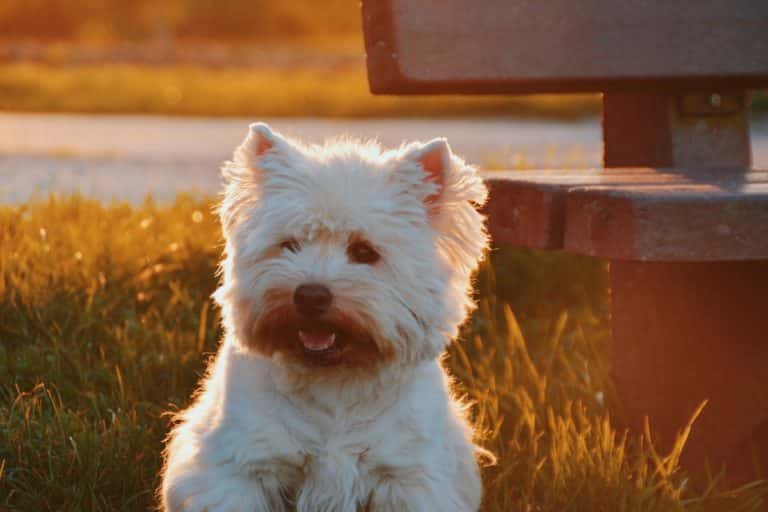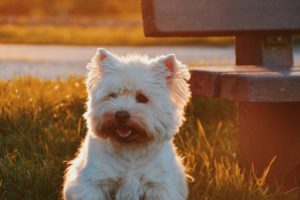 3. Fleurieu Peninsula, Adelaide
The rugged coastline of the Fleurieu Peninsula lies just south of Adelaide. Offering stunning views of the local wine region and vineyards, the waters are also a hotspot for whales and dolphins. The Onkaparinga River Recreation Park contains a boardwalk over the wetlands allowing you to look for rare native species as you walk among in this important habitat. You must keep your dog on a lead at all times. 
4. Mt Coot-tha, Brisbane
While dogs may not be able to explore many of the national parks, Mount Coot-tha is a city park that sits in the suburbs of Brisbane. Dotted with plenty of picnic spots and trails of varying difficulty that will help you explore the mountain bushland, it is the city's largest natural area and offers stunning views of Downtown Brisbane. There are also several dog parks and plenty of drinking fountains. Please note that dogs are not permitted inside the Botanical Gardens.
5. Margaret River, Perth
While you may not be able to visit the National Parks of Yallingup and Busselton while in Margaret River with your dog, there are plenty of other things to see and do while you're there. Dogs are permitted on-lead at Bramley National Park and Keenan National Park and there also are plenty of dog-friendly beaches in the area. The region is well known for its wineries and many of them are happy to welcome dogs.
You'll have a brilliant time whichever area of Australia you decide to explore. With the fantastic weather and wide array of activities, there really is something for everyone. We highly recommend taking your dog to Australia.
Please be aware that some airlines have recently changed their rules about flying snub-nosed pets to Australia. You can read more about these changes here: Flying snub nosed pets to Australia – June 2020 update
Fri Jun 19 2020