How to help your dog adjust to a colder climate
Moving is always going to be a stressful experience, whether you're a serial house-hopper or a once-in-lifetime kind of person but adding a whole new climate into the mix can make for a big change for both humans and four-legged friends.
When you first arrive, help your dog to acclimatise more quickly by starting off with shorter walks. Try and choose a time of day when the temperature is most favourable – probably around lunch or mid-afternoon when the sun is at it's highest. You can gradually increase the length and distance of these walks as your dog gets used to the colder temperature.
It goes without saying that a nice, big fluffy dog like a Siberian husky, Newfoundland or German shepherd will adjust more easily to extremely cold environments and any snow and ice.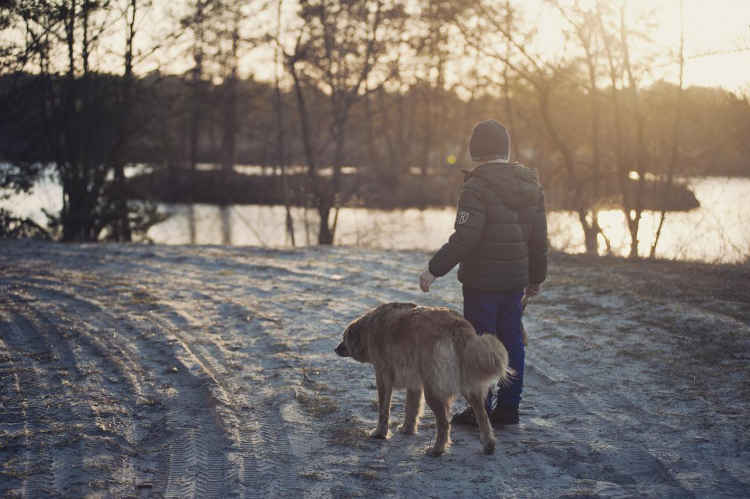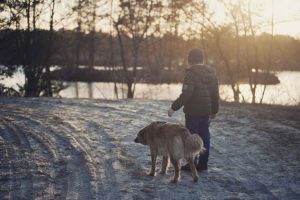 If your dog has short hair, it might be a good idea to try out a jacket or jumper to help them adapt. Consider buying a waterproof version if your area gets a lot of snow. On a similar note, if you live in an urban area where the pavements are frequently salted to prevent ice then your dog may need to also wear boots as this can irritate their paws or make them ill if they ingest too much when licking their paws to clean them off later. If salt isn't an issue, but snow is, try to keep the hair between your dog's toes clipped short to stop uncomfortable ice balls from forming on your walk.
Even if your dog adapted quickly and easily to it's new cooler climate, it's worth remembering that they may not cope quite as well as they get older or when they are recovering from an illness or injury so it's always best to exercise caution when venturing out in extreme weather.
If you decide that it's far too cold to brave the great outdoors, then there are plenty of toys and games that will keep them entertained and help them burn off some energy inside.
Fri Dec 22 2017