How to plan a pet-friendly holiday
Many owners think of their pets as being another member of the family, so why wouldn't you want to take them away on holiday with you? Planning a pet-friendly holiday can seem daunting at first but it needn't be a complicated process if you know where to start.
First of all you'll need to pick a destination. Do you want to go abroad or would you prefer a staycation somewhere in the UK? Think about the things that you all enjoy doing together as a family and try to find a destination that encompasses all of those. Your dog will probably need a nice park or green space to be walked in each day, or even a small garden just to throw a ball in. Many booking websites will now let you add a filter to help you find places to stay that are pet-friendly or you can use a website completely tailored to travelling with animals, like Pets Pyjamas.
You'll also need to have a think about your itinerary and what kind of activities you want to do each day. Many cultural activities like art galleries or museums might not let dogs in so it's important to check this before you go. You'll also need to read the rules of any specific beaches that you plan to visit, as not all of these will welcome dogs. Bear in mind that the regulations may change depending on the season you plan to visit in.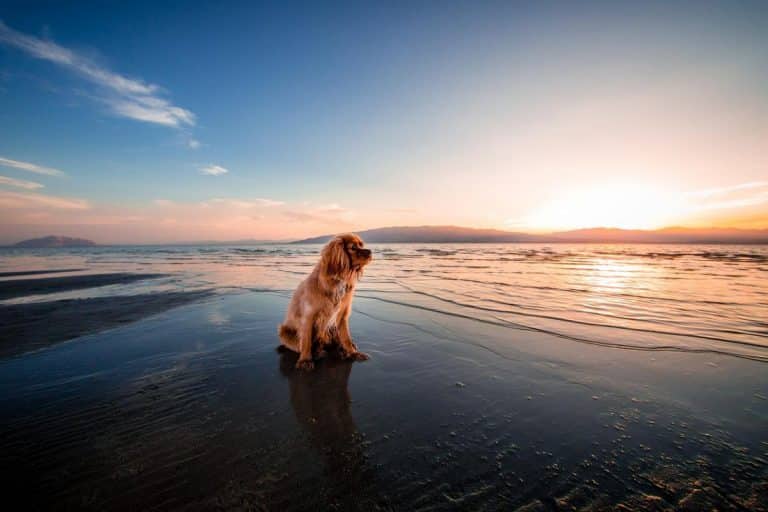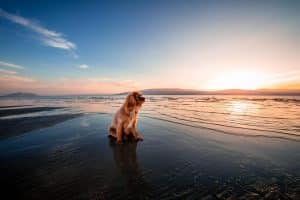 If you are going to be travelling by car to your destination make sure you allow plenty of time for frequent stops to allow your dog to stretch their legs or have a toilet break. If your dog is nervous about travelling in the car, try and get them used to the situation a few weeks beforehand by taking them on shorter journeys and building up the time spent driving around to help them become more accustomed to it. If you need to travel by bus or train, check with the company that they allow dogs on board and try and travel at off-peak times to avoid the larger crowds.
When packing for your trip, make sure you take a few of their creature comforts with them to help them settle in to the accommodation on arrival. Some of their favourite toys or a blanket that smells like home should do the trick. Don't forget to bring their essentials like bowls, beds and leads too as these may not be supplied at your destination. It's also a good idea to have new ID tags printed for their collars or buy a small capsule that you can attach that contains your holiday address and contact details.
With all of these things prepared in advance, you should have a stress-free break with your pet and be free to make memories that will last a lifetime.
Fri Apr 12 2019