Keeping your dog entertained when stuck indoors
Stuck for keeping your dog entertained when stuck indoors? Lockdown and quarantine is new territory for everyone, including your pets. There's every chance they are getting a touch of cabin fever, just like many of us are. You might be looking for some ideas to keep your dog entertained while you're stuck indoors. Although you are still allowed to take your pooch for their daily walk as part of the government's guidelines, that doesn't mean that they won't need further stimulation to keep them going throughout the day.
If there is more than one adult in the house, try taking it in turns and going on two smaller dog walks at different times. If you are lucky enough to have some outside space, play some games of catch or fetch to keep them active and running around. However, if you don't have any space outdoors, there are still plenty of things you can do to keep your dog entertained.
There are lots of games you can play that will help keep up your dog's physical and mental stimulation. You don't have to buy expensive new toys either. For example, just playing hide and seek around the house with your dog can be great fun. It's a good way to reinforce the 'stay' command too!
Games that encourage your dog to use their nose are also a good idea. If you've never played nose work games with your dog before, start off by letting them watch you hide some healthy treats around the room. When you say 'find the treats', they'll use their nose to sniff them out. You can hide treats all over the house once they've got the hang of it. The simple 'cup game' can also provide some nice interaction and entertainment. Simply take three cups, hide a treat underneath one of them, move the cups around and see if your dog can find it.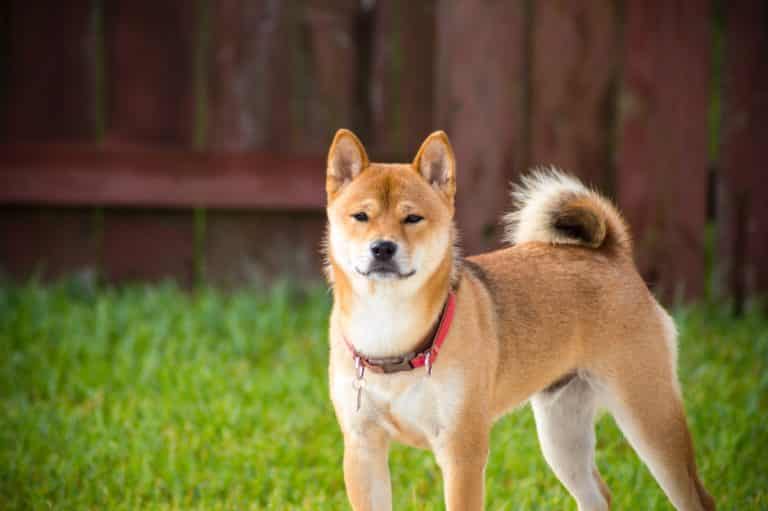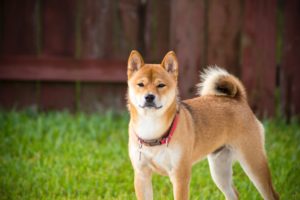 You could try and learn some new tricks with your dog. They could learn to clean up their toys after themselves. Or you could teach them to get things for you, like your slippers. There are loads of videos and resources online to help you add tricks to your repertoire.
If your dog needs to burn off more energy, create an obstacle course using objects found around the house. They could jump over towels, weave through chairs or run through tunnels made from cushions. Get creative and use your imagination!
If you think your dog requires something a bit less active, you could have a 'pamper' day. Use this time to try out some doggy massage or grooming. A treat toy is also a good idea if you don't have much time to spend keeping them entertained. You could freeze a Kong filled with yoghurt or peanut butter or try one of the many dog puzzle toys that are available online.
Hopefully these ideas will be enough to keep your dog entertained while you're stuck indoors. Remember that staying mentally and physically active during lockdown will be beneficial for both you and your dog.
Fri Apr 24 2020