London director finds mystery kittens under bed
Paris Zarcilla from Hackney Wick had his life transformed this summer when a stray cat curled up underneath his bed and gave birth to a litter of four kittens. The London-based filmmaker made the unbelievable discovery when he went upstairs to get a jumper. Zarcilla jumped on Twitter to tell the world about his life changing find and his tweets immediately went viral and Paris became known as #catdad. Zarcilla continued to document the first few hours and days of the kittens lives and garnered worldwide attention.
After a couple of weeks, Zarcilla took the mother to the vets to have her microchip scanned. However, it turns out that she hasn't been chipped and therefore it's unlikely that she has an owner. On discovering this, Zarcilla pledged to care for all five of the cats.
His Twitter followers advised him to set up a crowdfunding page to raise money for vet bills and an Amazon wishlist for initial supplies. However, he was soon inundated with donations from complete strangers to help him give the cats the best start in life.
Zarcilla said on Twitter:
"I find myself in a state of awe at the generosity and kindness of strangers. I've never been on the receiving end of so much positivity on social media but it is unique moments like this that reinvigorate my belief in humanity, which of course is strange because all of this is for cats."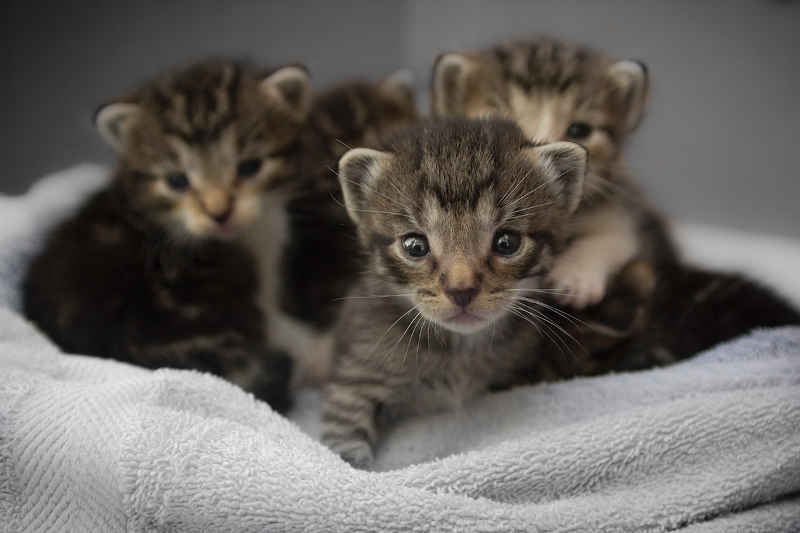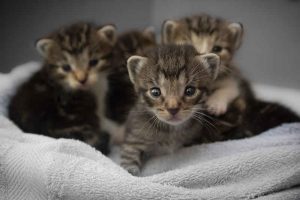 Zarcilla has since named the mother cat "Forever" and closed the crowdfunding page, which raised over £4,000. He added:
"You've all been so beautifully generous and I'm inspired to be the best version of me to give these future home wreckers the best life they can have."
Although there is no specific law in the UK regarding how long you can keep a cat that isn't yours, you do need to have made all reasonable attempts to find the original owners.
Watch the story unfold with all the kitten cuteness over on Twitter here.
Fri Sep 21 2018