Should you be making your own cat food?
While homemade dog food has been rising in popularity over the past few years, making things from scratch for your cat hasn't quite hit the mainstream just yet. But the appeal of making your own cat food is beginning to grow. There are more and more people choosing homemade over shop-bought. 
There are many different reasons that you might consider making your own cat food. Maybe you've got a fussy eater on your hands, or you're worried about the number of additives and 'fillers' added to commercial cat food, or it might be the recent bovine tuberculosis outbreak that was traced back to a popular 'natural' cat food producer.
Think about what a cat would naturally eat. It would be running around the countryside catching mice and birds. Maybe the odd insect here and there. Aside from the odd blade of grass or two, their diet would be mostly made up of meat. Shop-bought cat food often has ingredients like grains, cereals and sugars added to bulk it out. Not to mention the host of unpronounceable chemicals and additives. It's no wonder that more and more people are opting to make their own.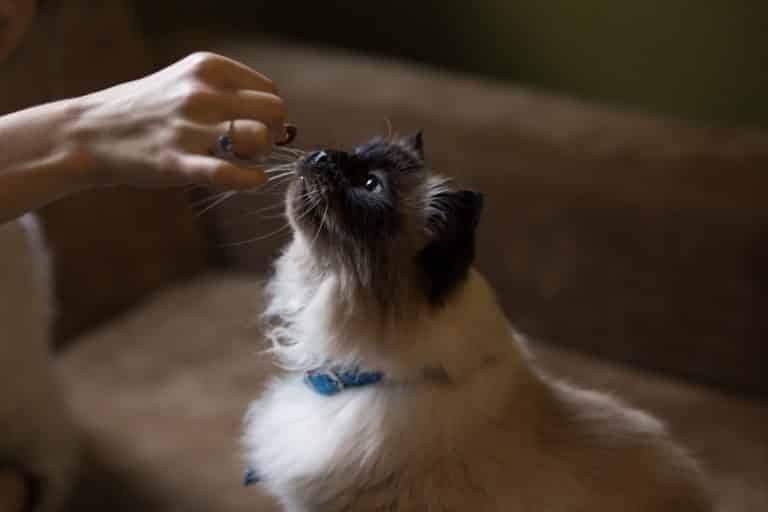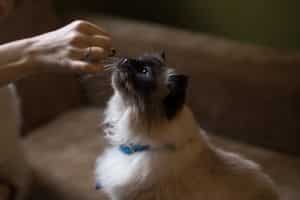 But you can't just cook up a chicken breast or chuck some tuna in a bowl. It's unlikely that your cat would get all the nutrients it requires to live a healthy life.
Dr Andrea Tasi runs Just Cats, Naturally in northern Virginia, is a graduate of the University of Pennsylvania School of Veterinary Medicine and is a big advocate of homemade cat food. She told the LA Times:
"If you're interested in feeding your cats home-prepared food, you have to go into this extremely carefully and you have to spend a lot of time learning. This is not easy."
Tasi explains that she doesn't recommend people diving in at the deep end and start with making their own food. You need to think about a cat's ideal food as a whole and all of its components. The calcium from bones, the iron and animo acids from organs.
There's also a big debate about whether a raw diet is safe for cats when making your own food. You need to consider the presence of bacteria and contamination and whether you know how to store it properly.
If you're thinking about starting to make your own cat food, make sure you do your research. Use reputable sources and always consult your veterinarian for advice before making any major dietary changes.
Fri Feb 28 2020