The animal live streams you need to be watching
Almost the entire world is currently experiencing some form of Coronavirus lockdown. For many, that means staying inside as much as possible. With lots of bored adults sitting around with nothing to do, and many children too, the animal-based establishments and experts of the world have pored their talents into creating online content and animal live streams that we can all enjoy wherever we may be. We've compiled our list of the top animal livestreams happening on the internet for your enjoyment.
1. Chester Zoo
Chester Zoo held a virtual tour on their Facebook page last week. They visited several different animal enclosures throughout the day, posting the timetable before the live stream happened to ensure viewers didn't miss their favourite creatures. The zookeepers chatted about the animals as they were being fed. The sessions proved very popular – with one video getting over 2 million views! They are planning to do another one again soon so keep your eyes peeled on their Facebook page to find out more.
2. Steve Backshall
BAFTA-winning TV favourite Steve Backshall will be a familiar face to many thanks to his popular BBC show Deadly 60. After working on many animal-based TV shows and having written several animal-related books, Steve has a fantastic depth of knowledge when it comes to animals and is currently hosting weekly animal chats on Wednesday's at 9:30am on his social media channels.
3. Folly Farm
Pembrokeshire's Folly Farm is a family attraction that is currently closed to the public due to the COVID-19 outbreak. But you can tune in to their live feed and see what the sheep and goats are getting up to in the barn. There are even some adorable babies to watch at the moment! The keepers are also giving daily talks over on their Facebook page.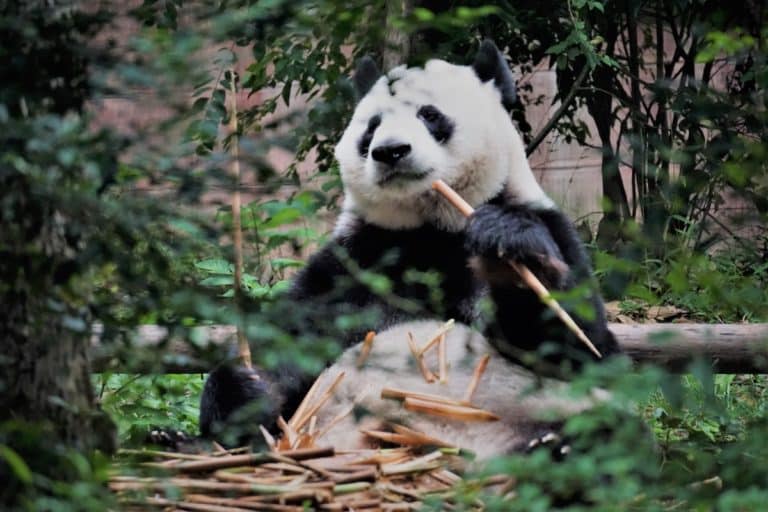 4. Edinburgh Zoo
Edinburgh Zoo have several webcams that you can use to keep an eye on your favourite animals. The most popular of course, is their resident Giant Panda, Yang Guang. They also have cameras to help you watch the penguins, koalas and tigers too.
5. Explore.org
Always wanted to go on safari? Well now you can! You can watch a whole host of African animals from the comfort of your own home with their animal live streams. The camera is located within the boundaries of the Mpala Research Centre in Kenya's Laikipia County. Panning 120 degrees, the camera shows the watering hole, some fever trees and Basking Beach which sits slightly upriver. You can expect to see kudus, elephants, zebras and giraffes at the watering hole and the acacia trees are home to olive baboons and vervet monkeys. You'll also spot Nile crocodiles and leopards at the river banks while African fish eagles reside in the trees above.
Fri Apr 3 2020