Things to consider when adopting a dog
Welcoming a new dog into your family is a big decision and one that shouldn't be taken lightly, especially if you plan to adopt or re-home a dog from a shelter. Adopting a dog will take up a lot of your time and energy and is also a big financial responsibility too with the cost of food, toys, insurance and vet bills to consider. You have to realise that the process will be a learning curve for your dog as well as for you. You'll need plenty of time and patience to help them settle in and learn the rhythms and routines of your daily life.
The first step is making sure your entire family wants to adopt. In order to avoid arguments further down the line, it's a good idea to divvy out tasks and responsibilities so that everyone is on the same page from day one. If you already have other pets, consider how a new addition might affect them and any changes you can make to help them adjust and settle more quickly. Most importantly, remember that there is no rush! This can be especially important if you had your heart set on getting a dog to mark a special occasion, maybe Christmas or a birthday. There will always be dogs waiting to find their forever home so take your time to ensure you are making the right decision for you and your family, and for your future dog.
Once you've made the decision to welcome a dog into your home, you'll need to get equipped with some basic supplies. You'll need to make sure your dog has a nice, comfortable bed, and an appropriate place to put it as well as a dog bowl, lead and collar. Remember that it is a legal requirement for your dog to wear an ID tag when they are out in public and that they must be microchipped by the time they reach 8 weeks old, or you could face a fine of up to £500.
A few days before you are due to collect your new dog, it can be a good idea to take a soft item from your home, such as an old blanket or towel, to give them time to become adjusted to your smell. This can also work the other way around by transmitting your new dog's scent onto an item and taking it home for your current pets to get used to.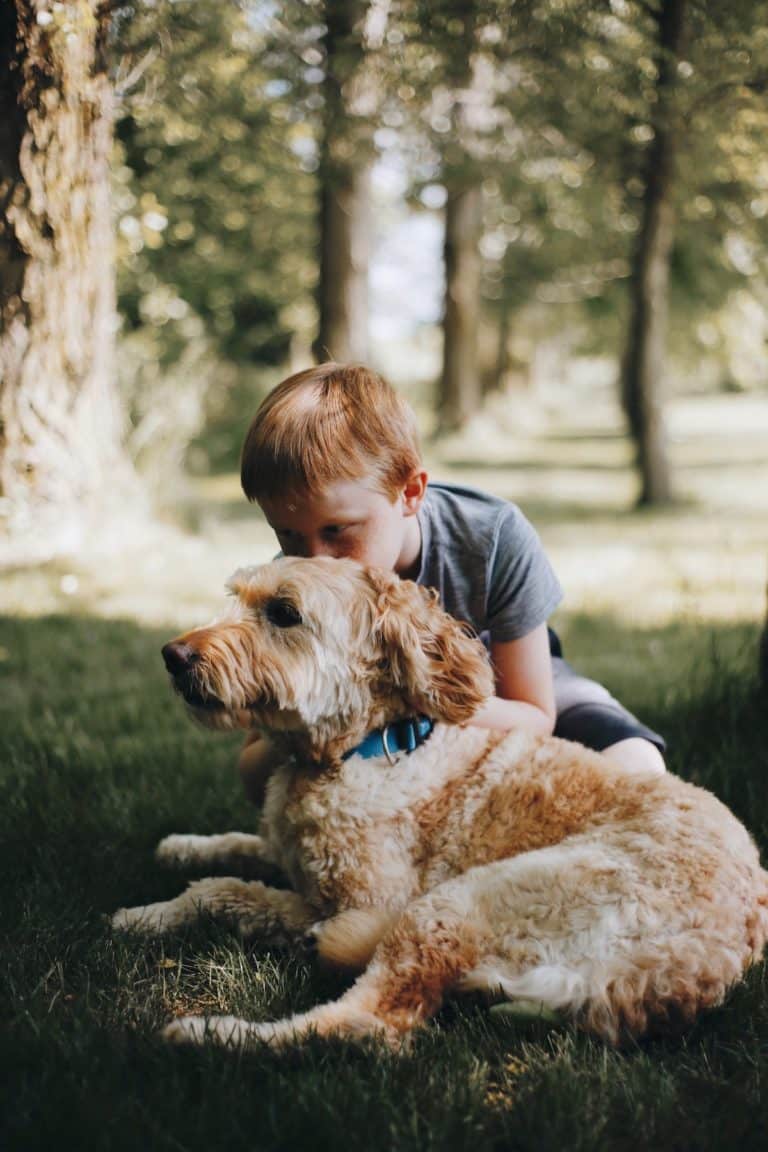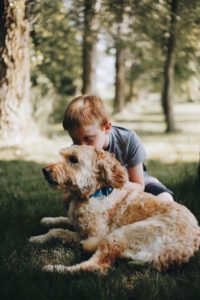 Bear in mind that the first few days or weeks at home may be a little tough as your new dog adjusts to their surroundings and new family members, human or otherwise. Don't be disheartened if it's not how you envisaged your new life with your pet straight away! There is plenty of advice to help make the transition easier for everyone involved. You could also speak to your veterinarian or the shelter or home that your dog came from for further advice and tips. Establishing a good routine and taking things slowly can help to ease your dog into their new life.
Some dogs may require extra assistance when settling into their new life. For example, a puppy will require toilet training, or if you plan to eventually go back to work and leave your dog for extended periods of time, then they may require additional training on how to behave when they are left alone.
Adopting a dog is an exciting time but there are also lots of considerations. The RSPCA has a fantastic booklet full of advice for adopting a dog on their website.
Fri Feb 21 2020