Top Things To Do With Your Dog: US Cities
Top Things To Do With Your Dog in New York, Los Angeles and Miami.
New York
Shake Shack
When you and your pooch are feeling a bit peckish, head over to the Shake Shack in the beautiful Madison Square Park. It's often very busy because of this popularity, so be prepared to wait in a fairly long queue if going in the summer. It's really worth it though, because the food is delicious. You could treat yourself to a famous Shackburger and some Shack-made Lemonade, while your dog tucks into a Pooch-ini; ShackBurger dog biscuits covered in peanut butter sauce and vanilla custard. Yum.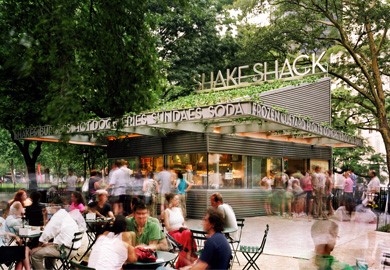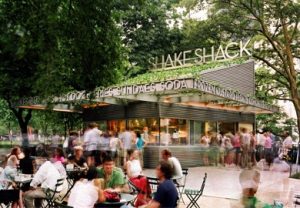 Zoomies
This quirky canine clothing and accessories store, located in the West Village of NYC, is fantastic. Zoomies offers unrivaled style with its own line of pet beds, accessories and apparel, as well as other collections that include toys, treats and gifts for dogs and their owners. Not only all of this, but there's also the first biscuit bar for dogs in New York, serving lovely home-made biscuits and treats.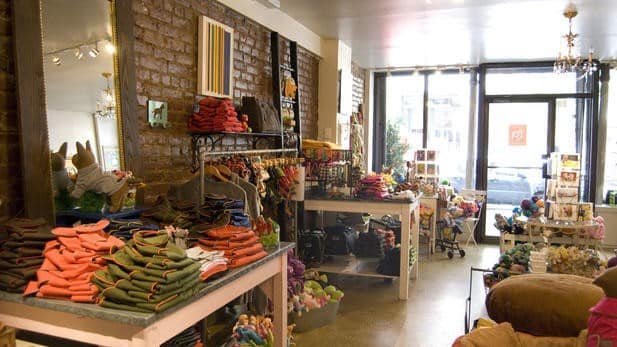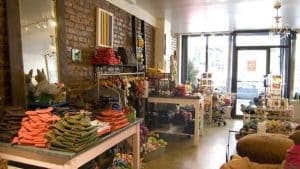 Running Paws Athletic Club
Located on 1105 First Avenue, Running Paws Athletic Club are a full service dog care facility offering doggy daycare, cage free social boarding, grooming and dog fitness. So, if you need to take a break or run some errands during your stay in New York, it's the perfect place to drop them off. The play-fields are attended by at least one member of staff at all times to ensure all the dogs are having a fun time and the play areas are off the street so your pup won't be caused any undue stress by loud noises. Plus, they separate dogs into teams based on temperament, size and play-style, so your best friend is safe and comfortable!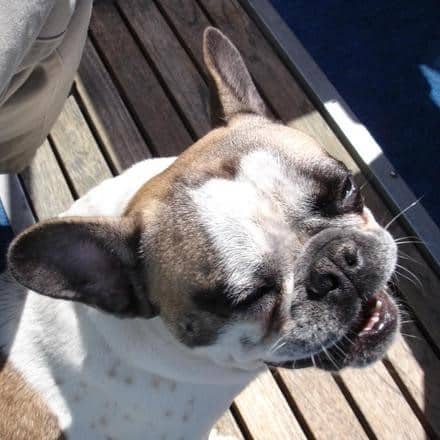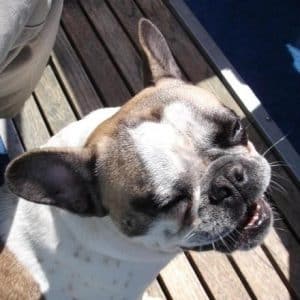 Los Angeles
The Kennel Club LAX
Your dog can get the ultimate pampering experience at The Kennel Club LAX. The spa offers many treatments and services to spoil your pooch, so if you're feeling as if they need a nice revitalizing day, this is the place to go. Some of the services include therapeutic baths, "paw"dicures, blueberry facials and massages. You can even buy pooch packages, which include various activities and treats.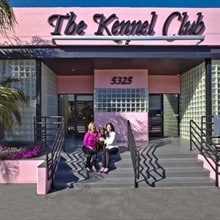 Runyon Canyon Park
Situated near Hollywood, this dog friendly, world-famous park is breathtaking. So, while your dog enjoys running around in the 90-acre off-leash dog park by your side, you can soak up the surrounding beauty, get some great views of LA and take a nice walk in one of the many hiking trails. The only rule is to clean up after your pets!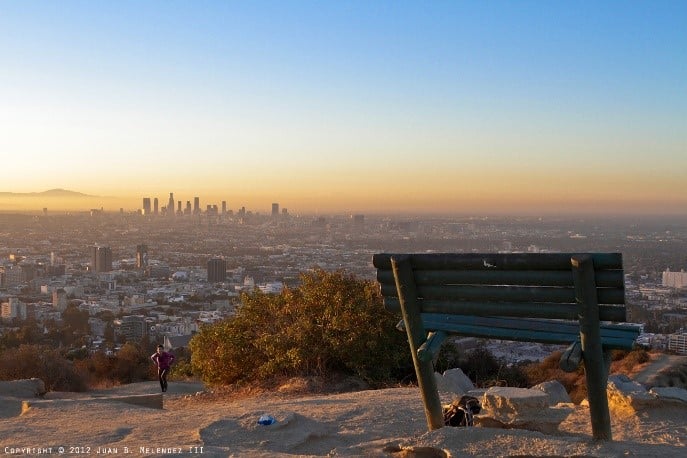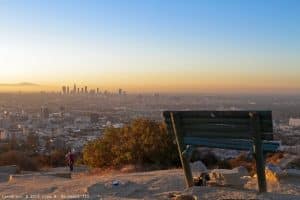 Backyard Restaurant at The W Hotel – Fido's Kitchen
The outdoor restaurant and poolside lounge gives you the ultimate, relaxing escape from the city. It's surrounded by beautiful gardens and colourful designs, oh, and you can dine with your pooch out on the patio. The Fido's Kitchen menu, especially tailored for dogs, offers delicious doggy treats such as Hank's Apple Crunch Cakes, Milo's Chopped Veggie & Chicken Salad and more.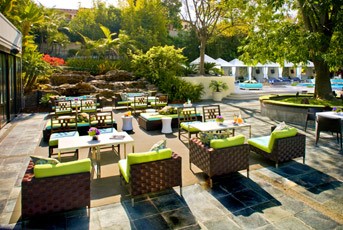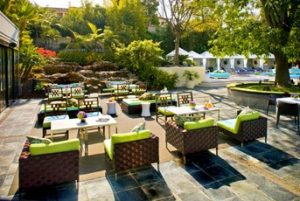 Miami
Exhale Spa
If you're feeling at all stressed, why not pop down to Exhale Spa during your stay in Miami, and bring your pooch too for a session of Doga. Located in downtown Miami, it offers many services to people but it also caters for canines, with a small selection of wellness classes. Doga is a 30-minute session in which a yoga instructor leads you in a series of yoga poses while your dog relaxes and gets a massage. You can also book a massage for yourself, don't worry.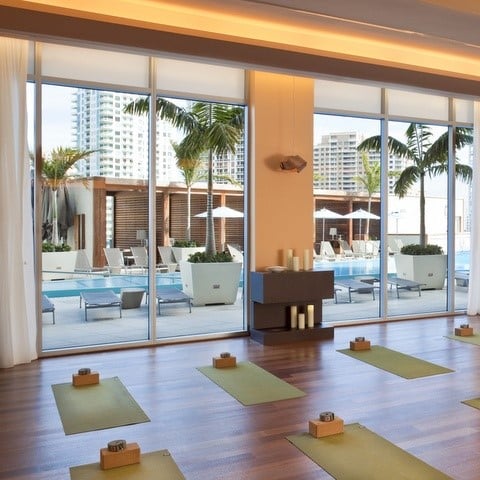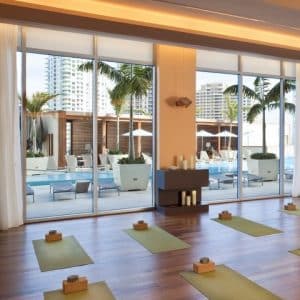 Hobie Beach
You can't go to Miami without taking a trip to the beach. Hobie Beach, located in Key Biscayne, is very well-known for its water sports enthusiasts and dog lovers. It's the only beach that allows dogs (as long as they're on a leash) and with its still and shallow waters, it's ideal for your pet to take a dip in. You can simply take a relaxing walk and enjoy the stunning views, or if you're up for something a bit more exciting, you could take your dog out for a paddle as many water sports rental workers allow pets on board.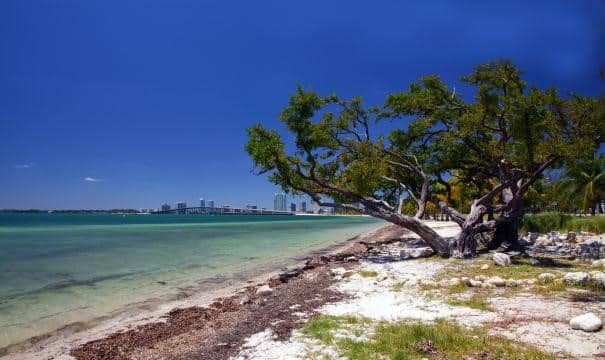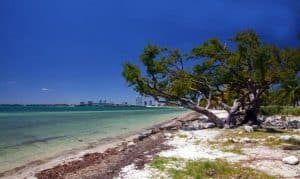 Amelia Earhart Bark Park
There are plenty of things to do and see here; including a gorgeous lake, a farm, walking trails and even go mountain biking! However, it's the 5-acre Bark Park which makes it really worth visiting with your beloved pooch. The dog park is fenced, has separate areas for small and large dogs, benches, exercise equipment, gardens, and lots of shade in the summer heat. The park has plenty of water fountains to keep you and your dog hydrated, and is open from sunrise until sunset, so you can choose any time of the day to go down there.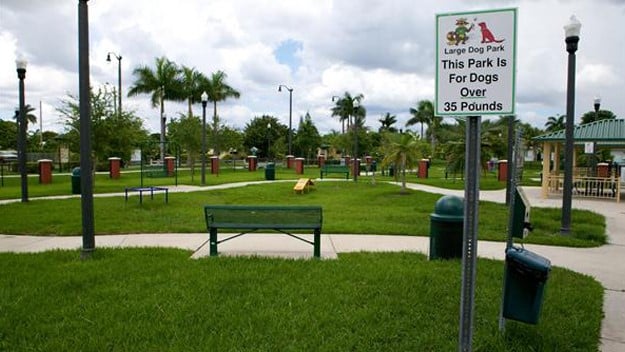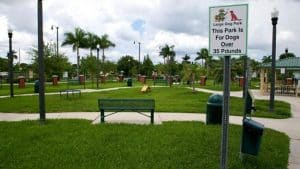 Fri Dec 11 2015