Where to take your dog in Berlin
With its rich history, vibrant nightlife and laidback charm, Berlin really does have it all. As in many places around the globe, dog ownership in Berlin soared in 2020. It's now estimated that there are around ten million dogs living in the German capital. It has frequently been voted as the country's most dog-friendly city. So whatever you like doing, you'll find plenty to do with your dog in Berlin.
Stern und Kreisschiffarcht
A river cruise is a wonderful way to see the city while avoiding the regular hustle and bustle. Stern + Kreis have over 30 different boat tours so you can really tailor your trip. These include an evening city tour and a historical city cruise so there's something for everyone. Smaller dogs (under 5kg) can join you on the river cruise but may need a child's ticket to do so. Guide dogs are free of charge.
Cafe am Neuen See
Located in the middle of the leafy Tiergarten, this cafe is a great place to stop for refreshments while walking your dog. The main building is reminiscent of a cosy ski loge, with rustic wood panels and roaring fires. But the real beauty is the large outdoor space which includes a giant deck that sits along the edge of the lake. Enjoy homemade pretzels from the onsite bakery while you sip a freshly tapped beer. You can even try your hand at curling!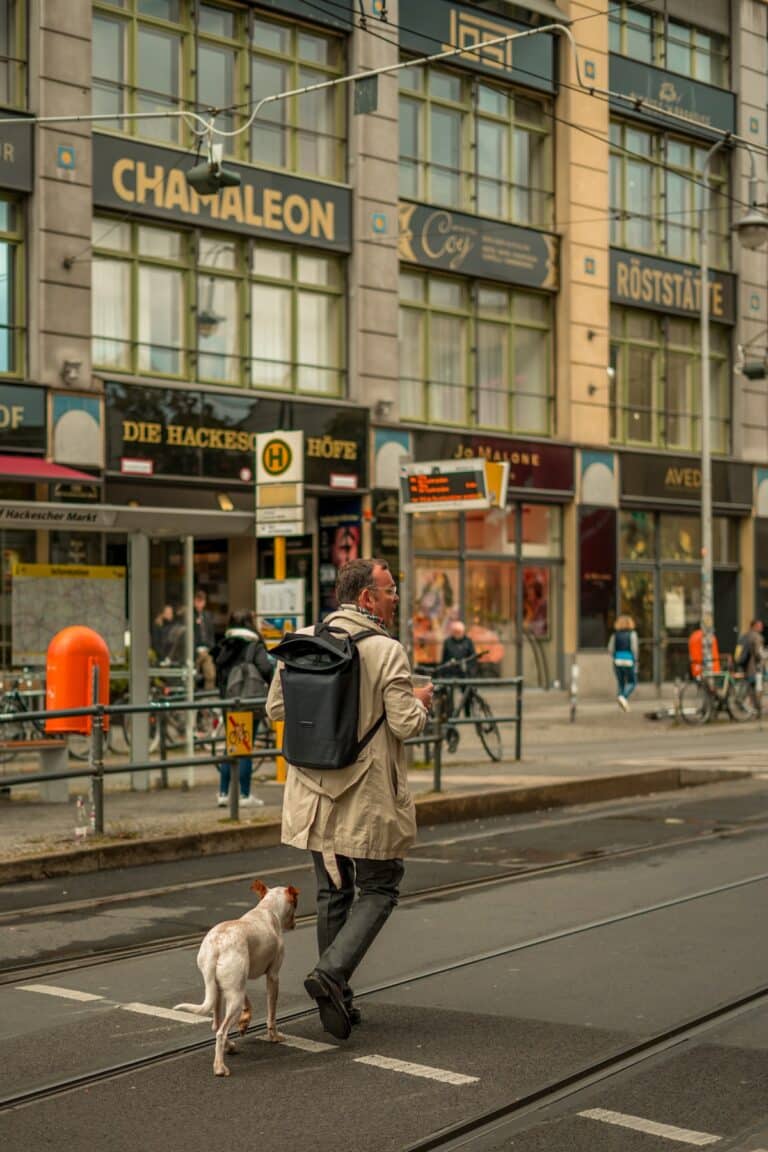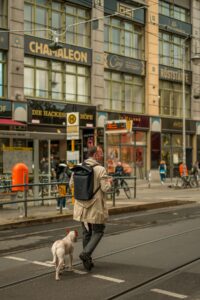 Haupstadthund
This funky, modern pet store has every you could need for your four-legged friend. From leashes, collars and toys to food, beds and clothing, you'll love the range of quirky, fashionable items available here. Located a short walk from the popular Volkspark Friedrichshain, it's a great place to spoil your dog.
Mauerpark
This public park is named 'Wall Park' due to its proximity to the infamous Berlin Wall. The 15-acre park is a popular spot for families and trendy young people and can get quite busy at the weekends. There is a flea market located next door and a host of events happening throughout the year. The parks hills offer a great vantage point over the city and the amphitheatre hosts a weekly karaoke every Sunday at 3pm if the weather is good. Leashed dogs are permitted in the park, with the exception of the children's play parks. Dogs are allowed to run off-leash in the fenced off exercise area.
We make taking pets to Germany easy and hassle-free, find out more information here and get in touch today.
Fri Feb 4 2022