Where to take your dog in Ireland
With its lush landscapes, rich history and dog-friendly culture, you'll find plenty to do with your dog in Ireland. With 25% of households owning a pet dog, you'll find the Emerald Isle very welcoming to your four-legged friend. Explore the birthplace of Oscar Wilde and discover the many medieval castles dotted around the countryside, knowing that a pint of Guinness awaits at the local pub. 
Devil's Glen walk, County Wicklow
This circular 5 mile walk in County Wicklow, just south of Dublin, has it all. Beautiful woodlands, stunning hilltop views and a waterfall to top it all off! This moderately challenging loop takes around 2.5 hours to complete and is mostly a well-trodden, popular path using some access roads. Dogs are welcome and can be off-leash in some areas.
The Secret Garden, Galway
This family-owned tea shop is about as cute and cosy as they come. There are over 100 different varieties of tea on offer and a menu of delicious cakes to choose from, with plenty of vegan and gluten free options too. There is a charming outdoor courtyard strung with fairy lights to relax in.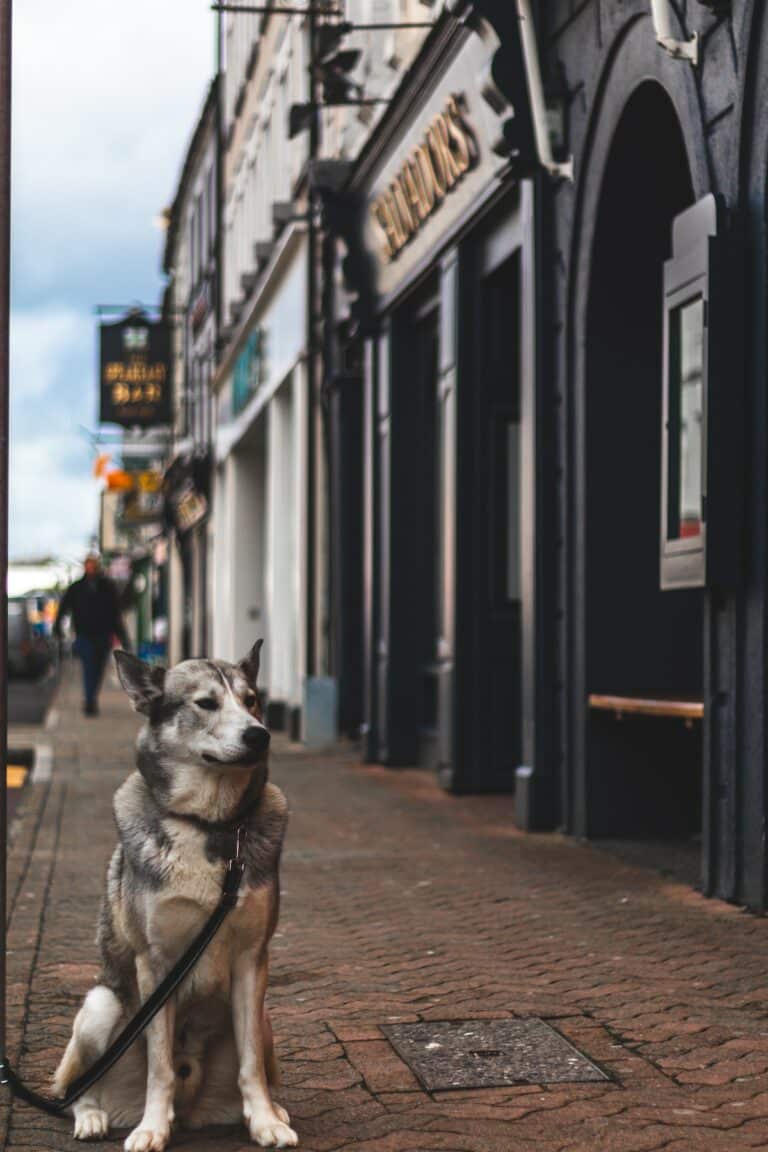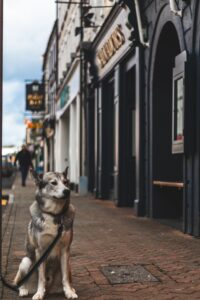 Johnstown Castle, Wexford
This gothic-revival castle is set on an 120-acre estate in Wexford. The fairytale-esque castle dates back more than 800 years and features wood panelling, crystal chandeliers and an 86-metre servants passageway. The ornamental gardens are stunning and make for a lovely afternoon strolling around the lake admiring the follies and statues. Dogs must be kept on a lead at all times. The cafe, shop, visitor centre and gardens allow dogs inside but the castle and museum do not.
The Harbour Bar, County Wicklow
Established in 1872, this local institution has a history as varied and colourful as its interior. Open from 12pm daily, with a busy schedule of ever-changing live acts, it really is a vibrant venue. As you'd expect from an Irish pub, there's a roaring fire, cosy armchairs and board games galore in 'The Good Room', a quieter 'snug' area and an outdoor heated beer garden where your dog can join you for a pint. They serve food from 1pm-9pm daily, offering classic fish and chips and hearty toasties.
Whatever you enjoy, you'll find plenty to do with your dog in Ireland.
Fri Jul 14 2023