Where to take your dog in Peru
With a rich ancient history, rooted in the lives of the Incas, to the bustling, vibrant capital city that sits on a stunning coastline, Peru has a lot to offer. Being South America's third largest country, the landscape is vast and varied. Ranging from Amazon rainforest to the Andes mountains and the Pacific coast. Statistics from 2018 revealed that nearly 60% of households had a pet and that over 78% of these were a dog. Whatever you enjoy, you'll find plenty to do with your dog in Peru.
Play Land Can – San Borja (Dog Park)
Located in the San Borja district of Lima, Play Land Can is a fully fenced dog park that offers a range of agility equipment. You can spend hours having fun at this park, socialising with other dogs and giving them plenty of exercise. 
Kaldi's Coffee & Tea
This pet-friendly coffee shop offers some seriously delicious treats in a relaxed and friendly setting. Located in Miraflores in Lima, the cafe is open from 7:30am-10pm every day. The menu features croissants and sandwiches as well as a roster of sweet treats like lemon meringue pie and carrot cake.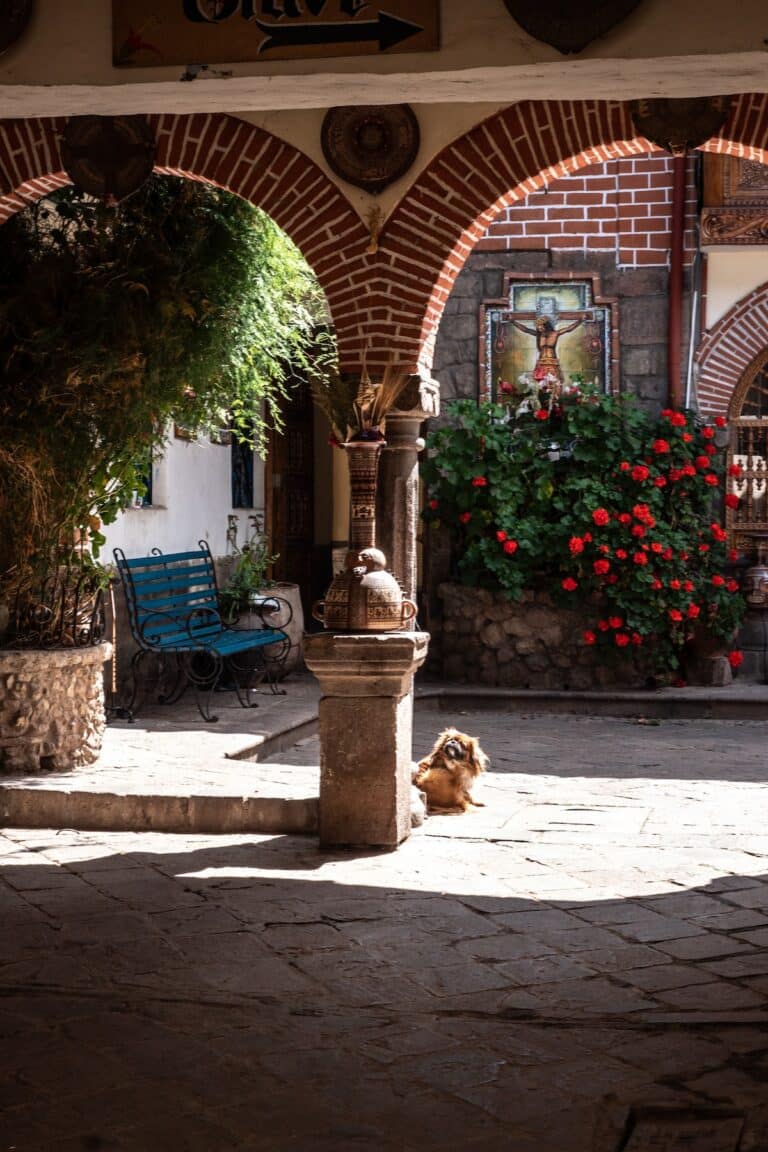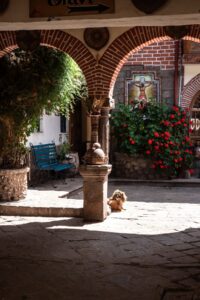 Molly's
This Irish bar is an unexpected find in Peru. Also located in Miraflores, Lima. Offering a range of beers, cocktails and Irish coffee, they also serve pizza and traditional Irish stew. 
Libreria Sur
Browse books to your hearts content in this cosy independent book store in San Isidro. Open since 2012, they welcome dogs with open arms here and invite you to stay and get comfy. With a focus on humanities and the arts, the store has become an important cultural hub for the local community and often hosts readings, talks and presentations. It also has a monthly book club.
OutletArauco Lurín
Open from 10am-9pm every day, this outlet shopping mall offers all the big brands you could ever ask for. With stores like Nike, Levis, Quiksilver and Sunglass Hut, you can shop til you drop here. And the best part is that it was Peru's first ever pet-friendly mall so you can take your four-legged friend along with you. The mall has water stations, poop cleaning facilities and even doggy shopping carts!
Aguas Calientes
Although dogs are not permitted to visit the ancient ruins of Machu Picchu, you can get your cultural fix by stopping in the nearby town of Aguas Calientes. The town gets its name (hot waters) from the natural hot springs that are present here. 
So whatever you enjoy, you'll find plenty to do with your dog in Peru.
Here at PetAir UK, we make taking pets to South America easy. Find out more on how to get started here.
Fri Jul 8 2022