Where to take your dog in Portugal
Portugal has a lot to offer its visitors. From it's Atlantic-coast inspired food to it's stunning beaches to it's rich cultural history, Portugal has got something for everyone. The laws surrounding dogs on beaches and dogs in restaurants have been relaxed in recent years making it an excellent country to explore with your four-legged friend. Whether you're looking for a day at the beach, a breathtaking hike among the dramatic landscape or a day taking in the medieval history and some local grub, you'll find plenty to do with your dog in Portugal.
Seagull Method Cafe, Lisbon
This trendy neighbourhood cafe in Lisbon is very dog-friendly. Open from 9am-6pm, the menu offers a wide range of delicious breakfast, brunch and lunch items like avocado toast, açai bowls and fish and chips. Pets are usually offered a bowl of water and are welcome to join you inside the cafe. 
Ramalha Sul Beach, Esposende
Located on the northern coast of Portugal, about half an hour's drive from Porto, this beach opened to dogs in June 2018. The soft sand and impressive dunes make for the perfect playground for an excited pup to run free. Another 15 minutes drive to the north will take you to Praia de Suave, another great dog beach in the area with plenty of parking and drinking water.
Caminhada Quinta do Pisão
This easy 10km loop is located just outside Lisbon on a semi-wild nature preserve. Transformed from disused farm land into an attractive park in 2007, the space is a living landscape that hopes to preserve and restore natural habitats. It's also home to Mirandesa donkeys, horses and sheep.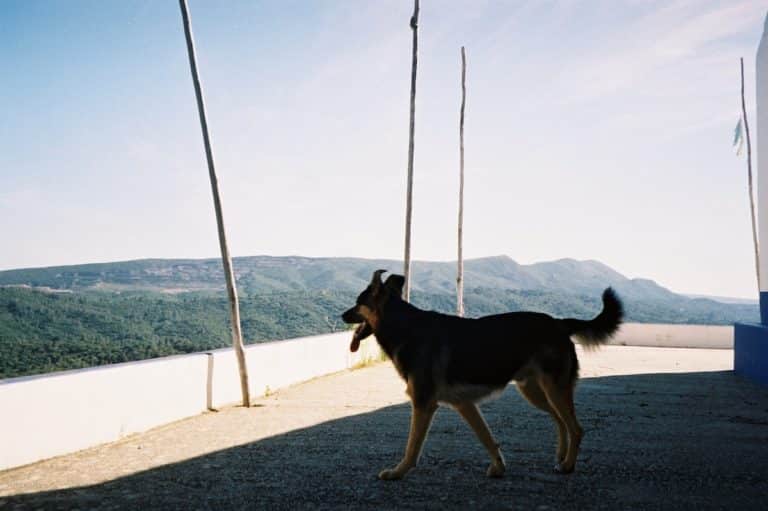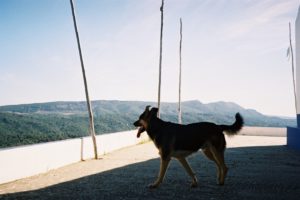 Hotel do Cão, Algarve
This luxury, laid-back provides top-notch care for your pooch. More than just a hotel for dogs, Hotel do Cão also offers grooming, training, pet-sitting and dog walking services. Open for 5 years, the grounds offer secure but spacious green areas for fun, games and training as well as a shallow lake for the dogs to cool off in. The 10m private kennels are made up of two areas, an insulated indoor section and an outdoor patio area. have air-conditioning and ambient music. 
Quinta do Pôpa, Douro Valley
This family winery offers incredible views of the Douro Valley as well as fantastic wine tasting opportunities. Not only is it pet-friendly, but it's also child-friendly too so it's a great place for the whole family to visit. As well as regular wine tastings, they also offer a range of more bespoke services, such as packing you your very own picnic to take around the vineyards with you. 
So whether you want a day out on the beach or a trip to a vineyard, you'll find plenty of things to do with your dog in Portugal.
Fri Apr 16 2021