Where to take your dog in San Diego
Located on the Pacific Coast of California, it's easy to see why San Diego is one of America's most visited places. It's the eighth largest city in the United States but it doesn't feel like that when you're there. The laid-back vibe and chilled personality of its streets and locals will make you feel right at home. It's got a bustling downtown area, a world-famous zoo and the nicest weather you could possibly wish for. Whatever you enjoy, you'll find plenty to do with your dog in San Diego.
Ocean Beach Dog Beach
Home to a whopping 60 beaches, this is San Diego's original dog beach. Located at the northern end of Ocean Beach, dogs are permitted off leash at any time of the day here. There is plenty of parking and a lifeguard on duty if your dog fancies giving surfing a try!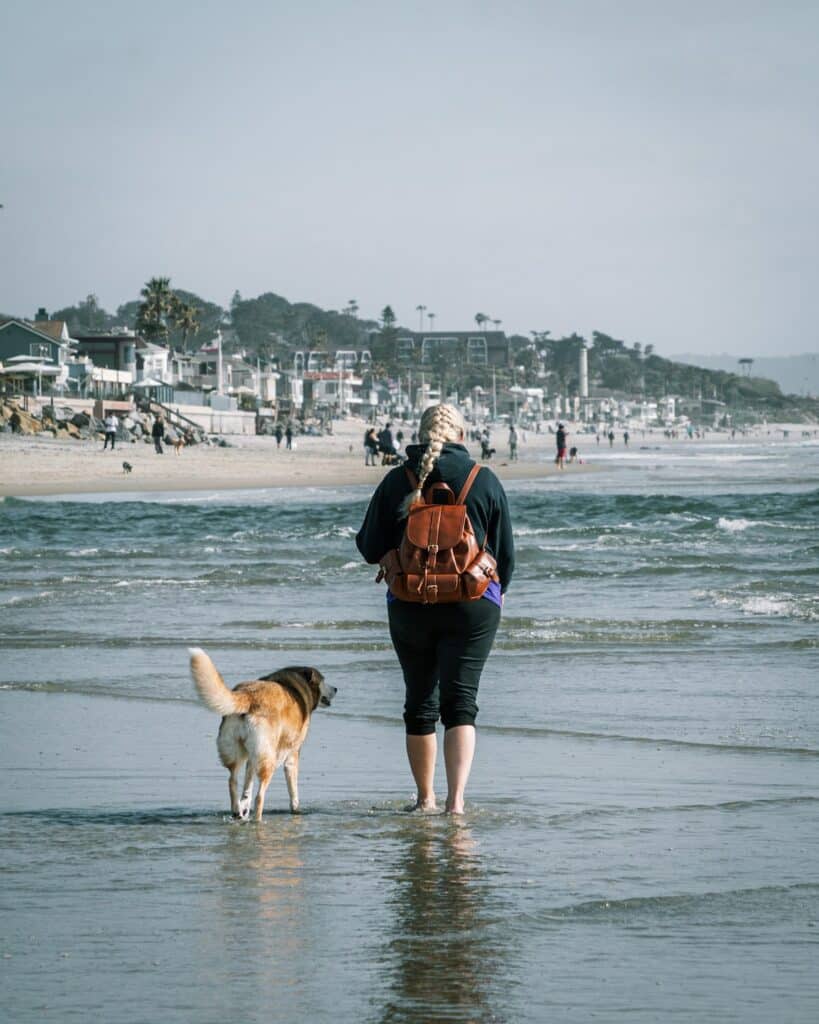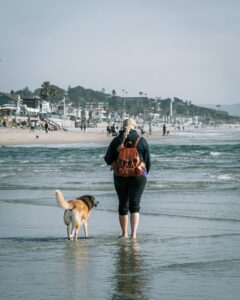 Los Peñasquitos Canyon Preserve
This stunning hike follows a shady trail beside a creek, offering your pup a chance to cool down if the heat gets too much. Dogs need to be leashed at all times. You'll also need to be aware of cyclists who also use this route. The full trail covers 7 miles but it's mostly flat and ends in a spectacular waterfall. It's $3 a day to park at the East Trailhead but there's plenty of alternative parking spots around.
Balboa Park
Balboa Park is one of the largest parks in the United States. It's 1,000 acres covers plenty of walking paths, open space, various beautiful gardens and an incredible 16 museums. Dogs must be leashed throughout most of the park but there are two designated off-leash areas available, including the popular Nate's Point Off-Leash Dog Park.
Barbarella restaurant
Located in La Jolla, Barbarella offers a classic menu of pizza, pasta and salad that will suit all kinds of diners. They also have a dedicated doggy menu which includes eggs, chicken breast and even ice cream! It's a stones throw from the beach, which allows dogs after 6pm or 4pm in the winter, so it's a great place to fill up after a walk.
Dexter's Deli
Dexter's Deli is a health food store for pets with locations in Carlsbad, Del Mar & North Park. They offer everything from delicious turkey jerky to fresh-baked dog biscuits and even birthday cakes. Established in 1996, this neighbourhood pet store provides education on nutritional options for your pets and caters for natural alternative diets.
So whatever you enjoy doing, you'll find plenty to do with your dog in San Diego.
Fri Nov 12 2021